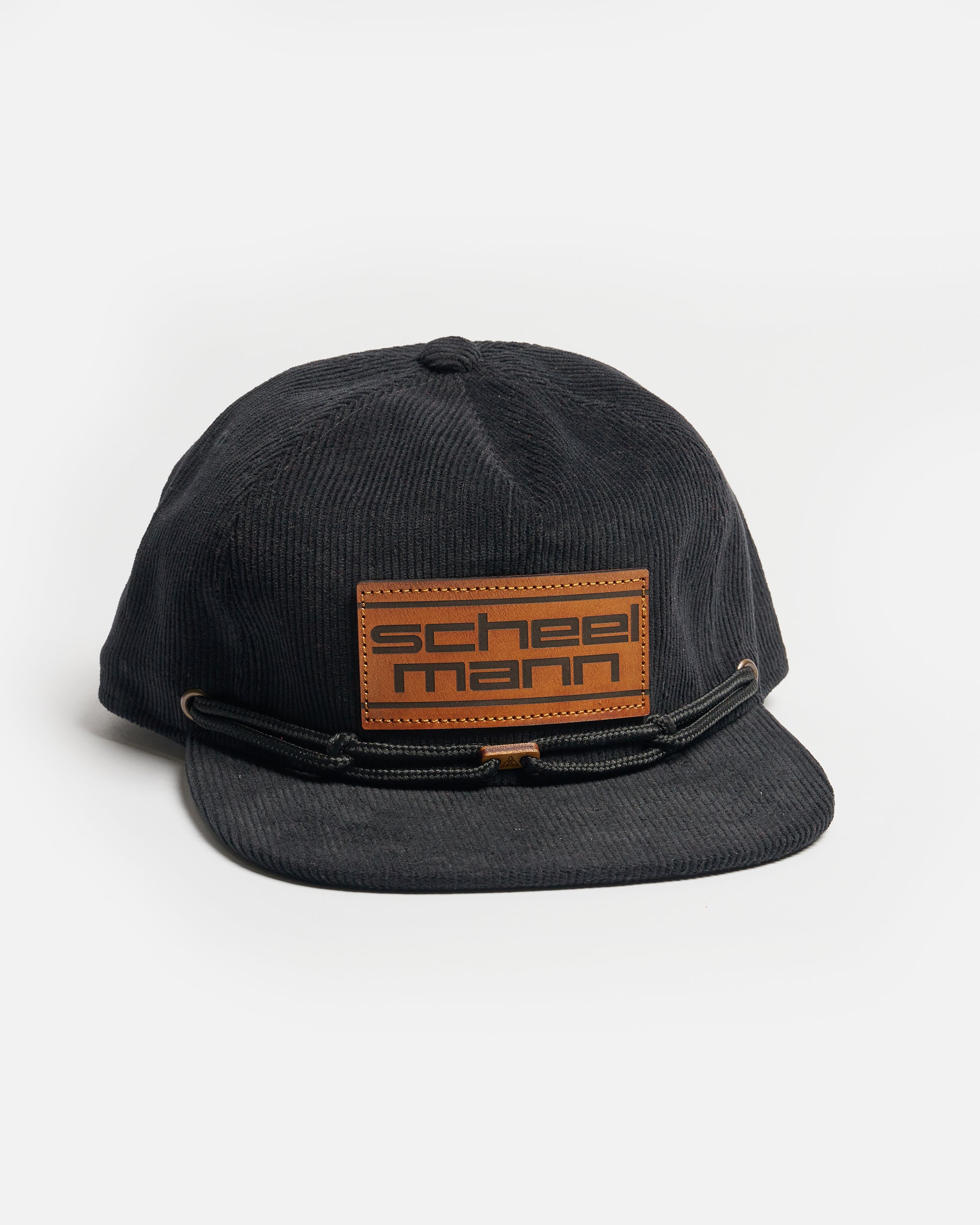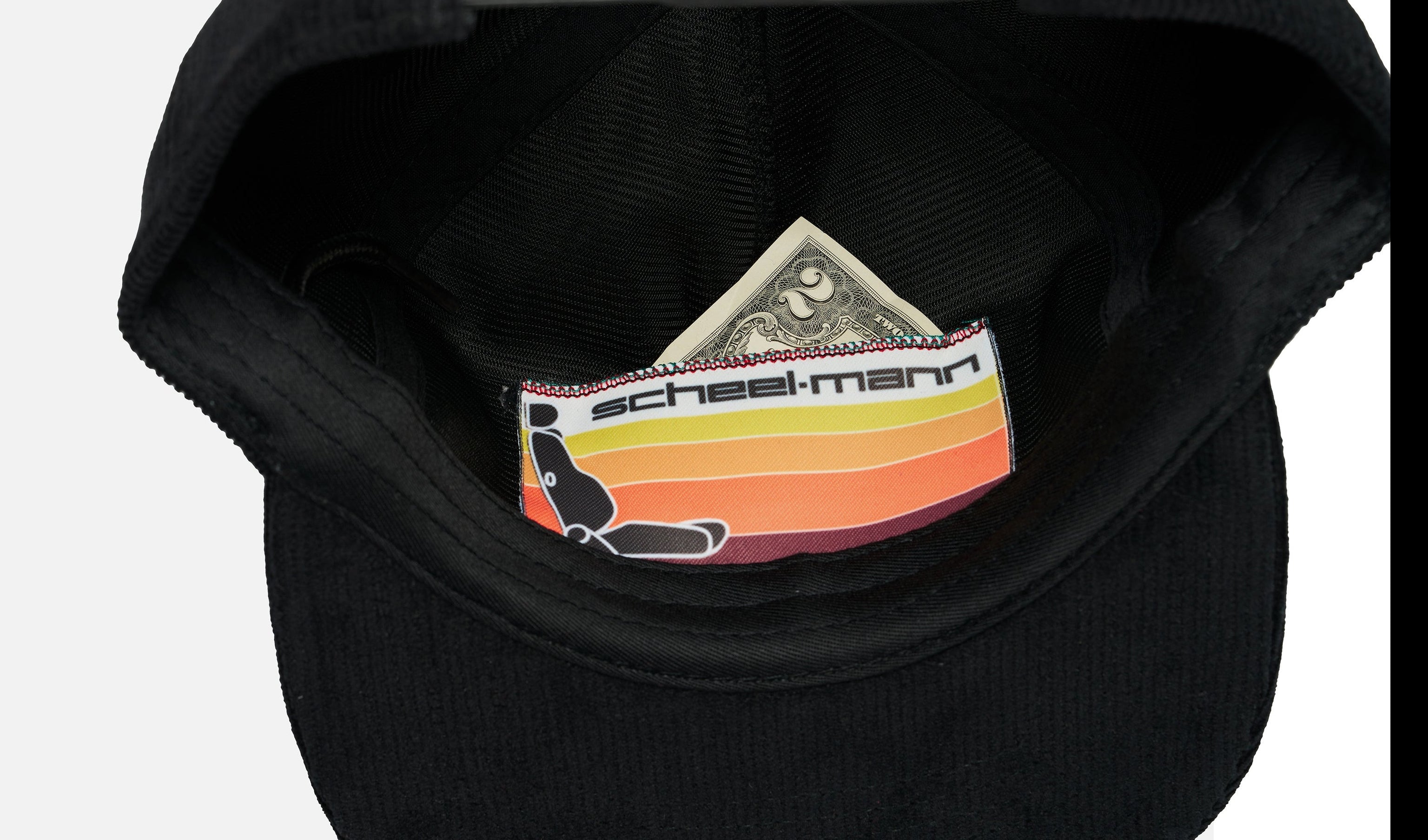 AVUS - Unstructured Corduroy Hat - Black
---
SKU:
Part of our Abandoned Raceways collection - a collaboration between scheel-mann and Findlay hats. The AVUS an Unstructured Corduroy snap back with laser etched leather patch, it's a simple understated hat whose form belies it's thoughtfulness and importance. The AVUS racetrack - The Automobil-Verkehrs- und Übungsstraße ('Automobile traffic and training road'). AVUS was sometimes a public road, sometimes a racetrack, and sometimes an automobile manufacturer test track. Like it's racetrack namesake, the AVUS does it all, it's a workhorse.
While the AVUS hat isn't as flashy as our Solitude, therein lies the appeal, it employs subtle details that make it a staple for the automotive enthusiast. The Corduroy construction reminiscent of the fabric originally specified in scheel bucket race seats in the '60's, provides a unique texture that not only feels special but has the practical benefit of being more forgiving of dirt and grime that might accumulate while wrenching. With an unstructured crown that makes it easy to pack and store, the AVUS has a place in everyone automobile enthusiasts ride.
About scheel-mann x Findlay
The Findlay collab came about through a surreptitious meeting - we needed hats and Findlay happened to have their warehouse in the same complex. But we chose them as our partner because as we learned - Findlay's snapbacks are the most unique, customizable & functional hats on the planet. Each hat is hand modified in Portland, Oregon with added grommets, embroidery & custom made pockets. Battle-tested in snow, water, wind, and on the streets, these hats are ready for good times. 
 Details
Price includes shipping
Handmade & applied hidden stash pocket (Pocket style will vary)
2 hand installed grommets

Laser cut wood clip
Patented Stampede Laces
Comfortable fit & style - confirmed by hat enthusiasts everywhere
Fused with Buckram Backing
Crown Fit
Adjustable snapback style - one size fits most
Lifetime warranty
Satisfaction guarantee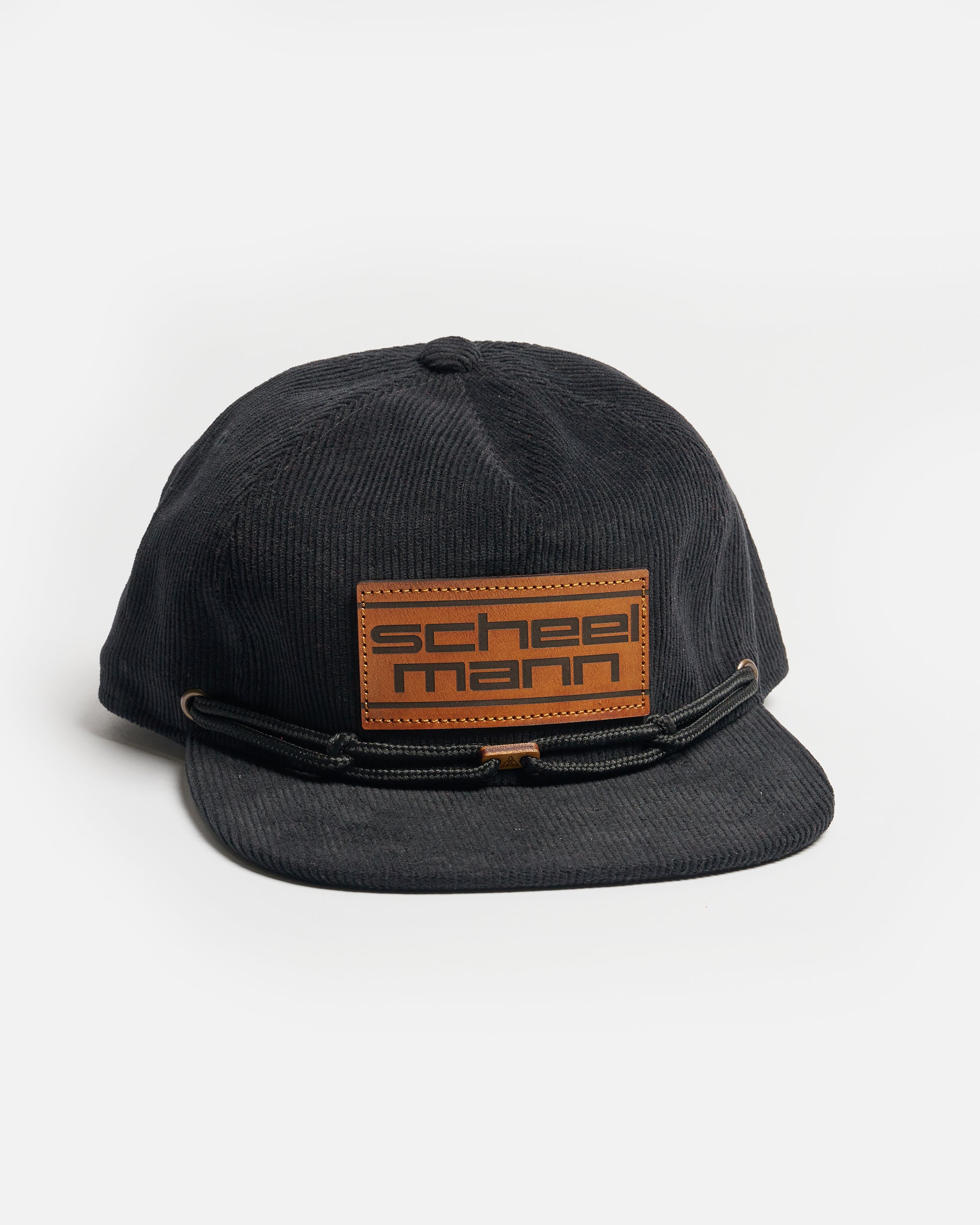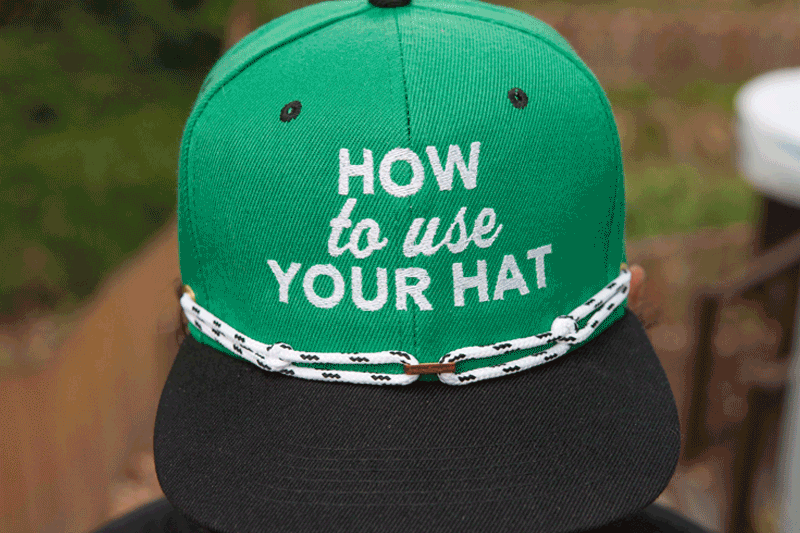 How To Use Your Hat
Use the patented Stampede lace system to keep your lid in place when active.