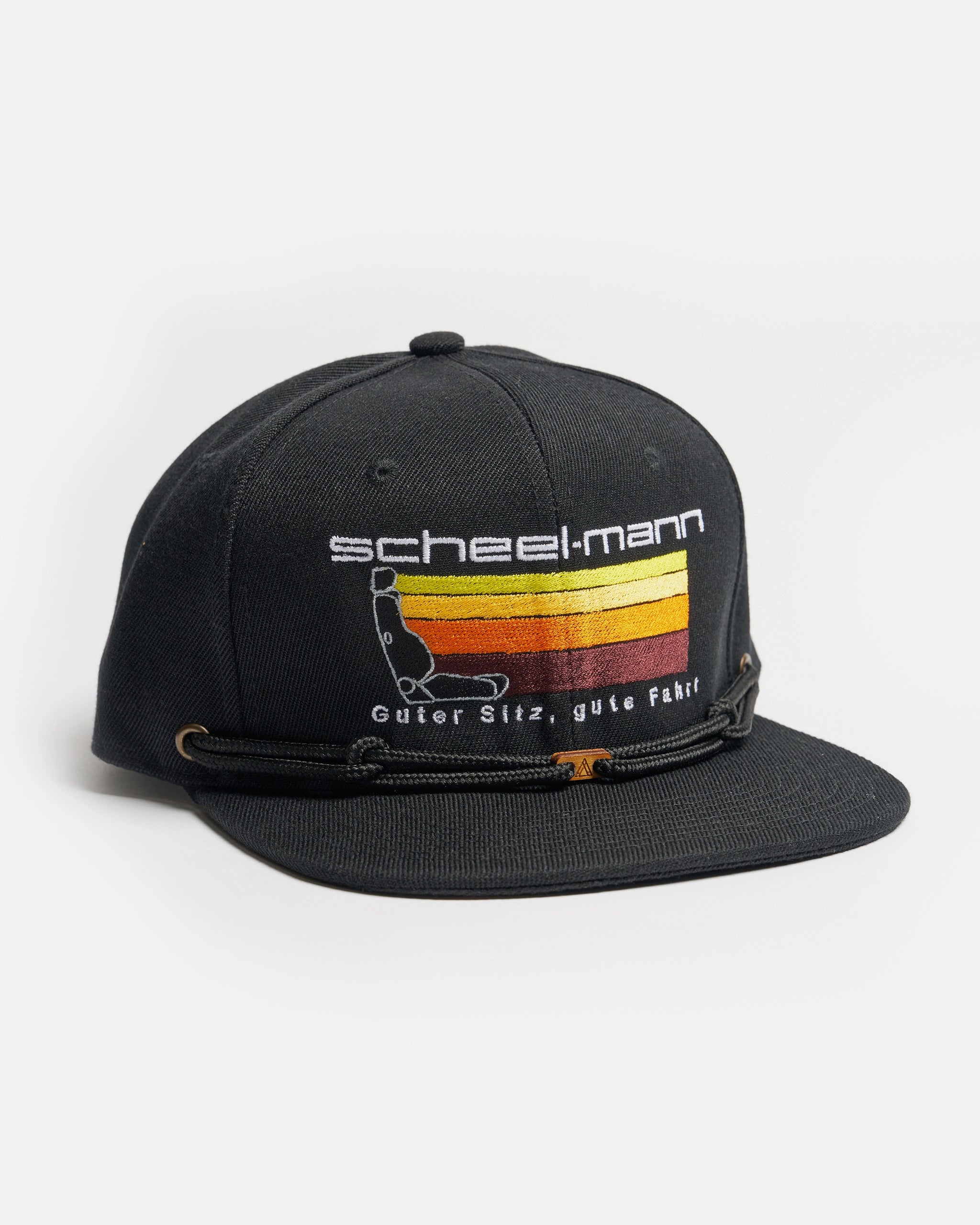 Solitude - Structured Snap Back Hat
---
SKU:
Part of our Abandoned Raceways collection - a collaboration between scheel-mann and Findlay hats. The Solitude is the first hat we released in this collection and the most widely recognized for it's bold and iconic Sundowner logo. Embroidered with the scheel-mann wordmark, our classic seat silhouette and vintage Sundowner gradient stripes, with the motto "Guter Sitz, gute Fahrt" - Good Seat, good Ride! Guaranteed to bring the good times vibe to every ride.
About scheel-mann x Findlay
The Findlay collab came about through a surreptitious meeting - we needed hats and Findlay happened to have their warehouse in the same complex. But we chose them as our partner because as we learned - Findlay's snapbacks are the most unique, customizable & functional hats on the planet. Each hat is hand modified in Portland Oregon with added grommets, embroidery & custom made pockets. Battle-tested in snow, water, wind, and on the streets, these hats are ready for good times. 
 Details
Price includes shipping
Handmade & applied hidden stash pocket (Pocket style will vary)
2 hand installed grommets

Laser cut wood clip
Patented Stampede Laces
Comfortable fit & style - confirmed by hat enthusiasts everywhere
Fused with Buckram Backing
Crown Fit
Adjustable snapback style - one size fits most
Lifetime warranty
Satisfaction guarantee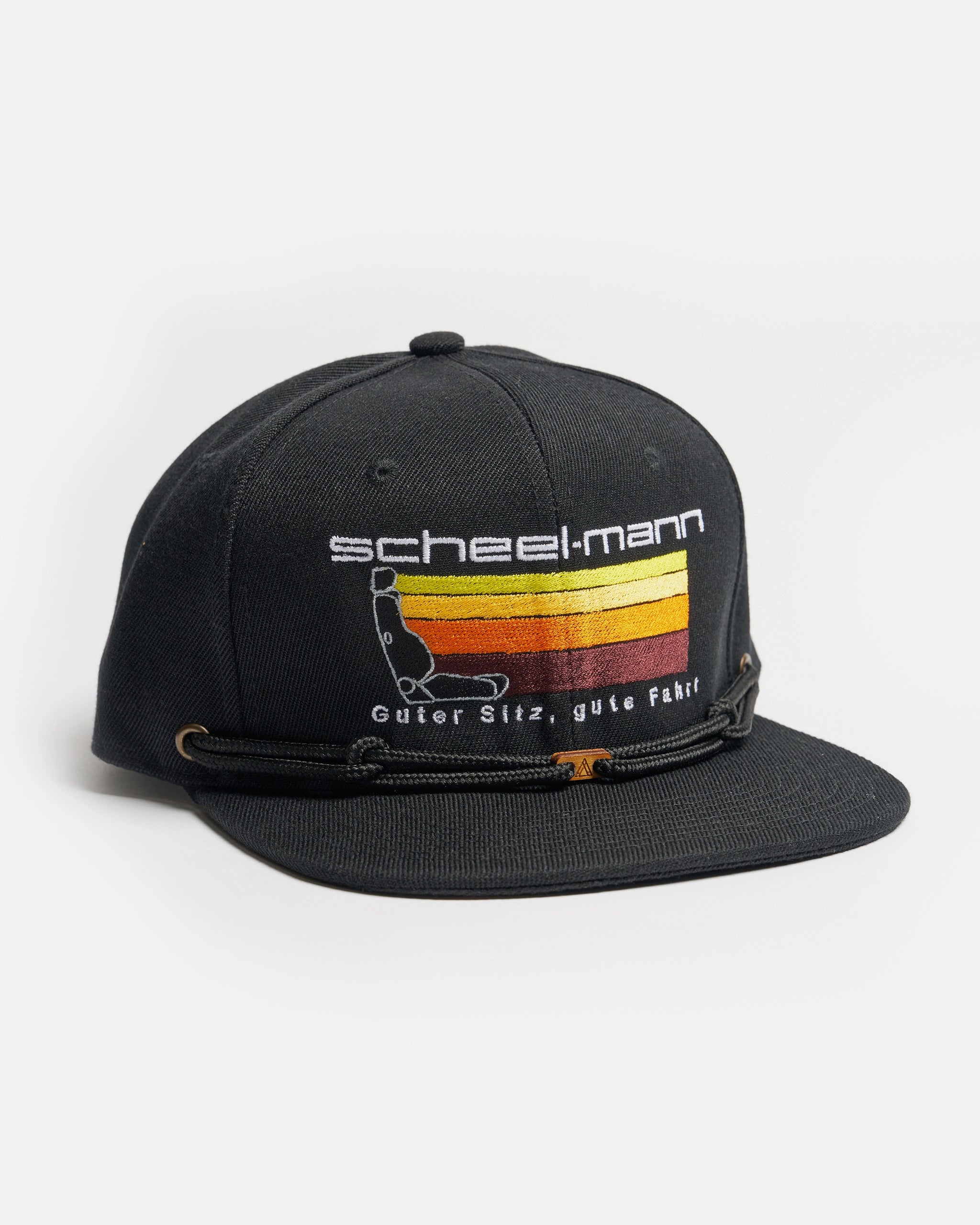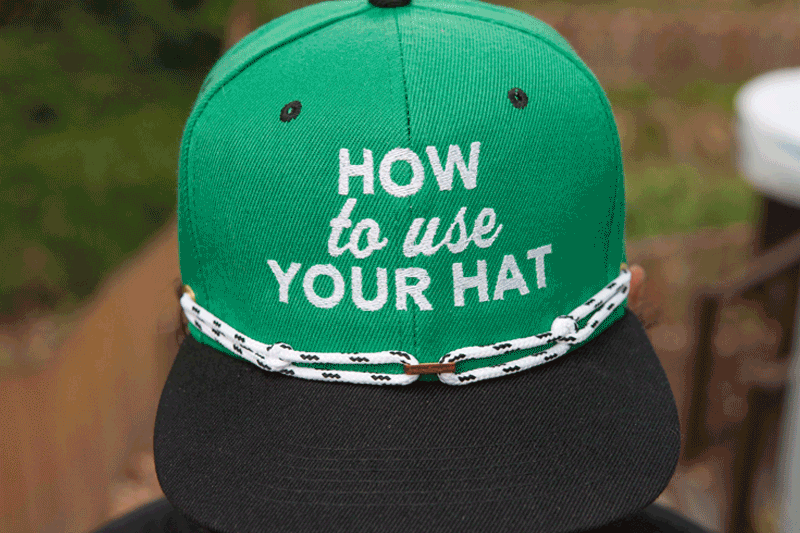 How To Use Your Hat
Use the patented Stampede lace system to keep your lid in place when active.