Traveler R
---
This is a standard item that we stock at our Portland warehouse, prebuilt in the following configurations:
Map net pocket on the back of the seat
Hardpoints to accept optional armrests
Installation Essentials
$320 - Vehicles Specific Seat Brackets and Sliders are generally required for most applications. Contact us for your specific need.
Options and Additional Charges
$159 - Arm rest can be added to either side of any seat
Shipping
$350 - This is a special order item built to order in Germany. Shipping price is per seat anywhere in the lower 48 of the USA.
SKU:
We want to ensure the best possible experience and that means getting the right seat for your body and your vehicle. Contact our customer service team to help you dial in your needs.

Phone: 503-395-4087
Email: info@scheel-mann.com
Designed for spirited driving the Traveler R makes an excellent upgrade to any sports car. The finest orthopedic sport seats in the world, now for the finest automobiles on the road.
From the moment you sit down and strap in we think you'll agree. The Traveler R gives you our tunable orthopedic lumbar support for incredible support on the road. The deep 'R' bolsters provide increased lateral stability for improved control and feedback during spirited driving.

The Traveler R utilizes the same seat back as the F, both have deep side bolsters to give you the support you need in the corners. The defining feature of 'R' model is it's seat-base which utilizes our deepest bolsters allowing you to remain planted without feeling pinched.
The backrest has a release mechanism that allows the seat back to hinge forward for better access to the rear in two-door vehicles.
Built from premium materials, hand assembled by German craftsman, and manufactured to the highest standards. The scheel-mann Traveler R, comfortably at home in your high performance German sports car. Providing an ergonomic seating solution for all-day comfort
Like all scheel-mann seats, the Traveler R is made in Germany.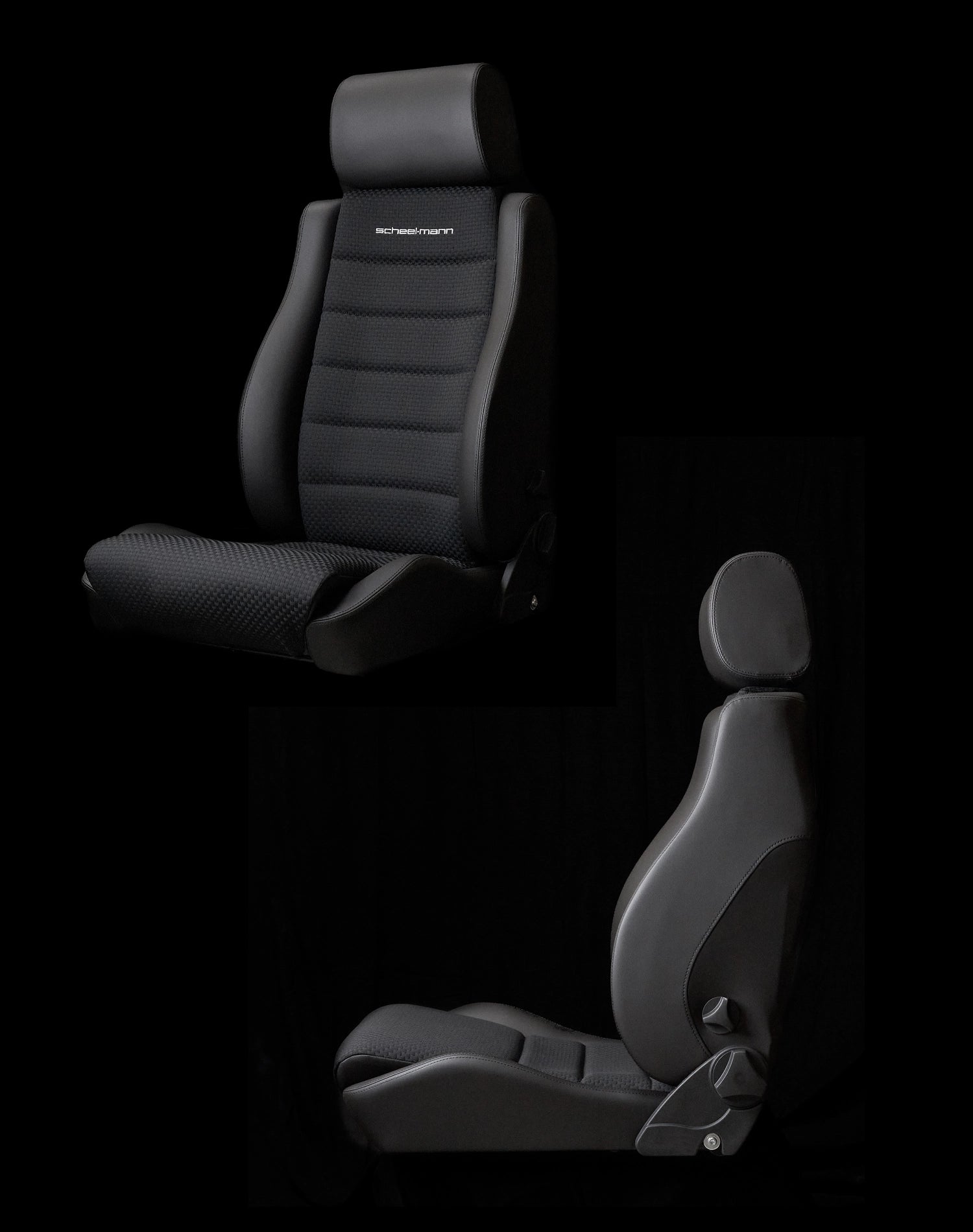 Integrated Heating
Seat heaters are built into the back and seat cushion. Comes with wiring harness and switch.
4 way Adjustible Lumbar
Integrated lumbar support that you fine tune to the needs of your unique back. The support can be moved both up and down, as well as in and out.