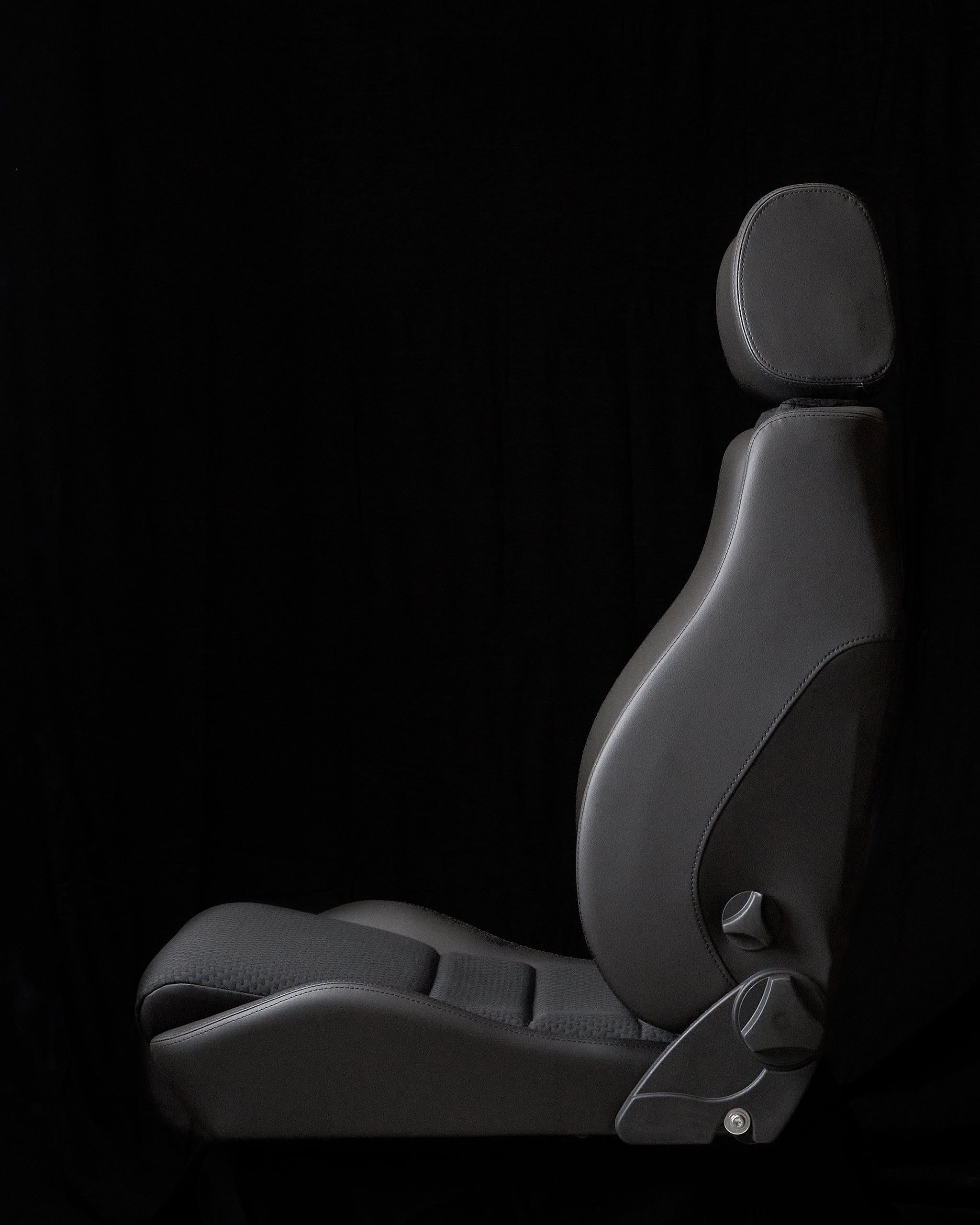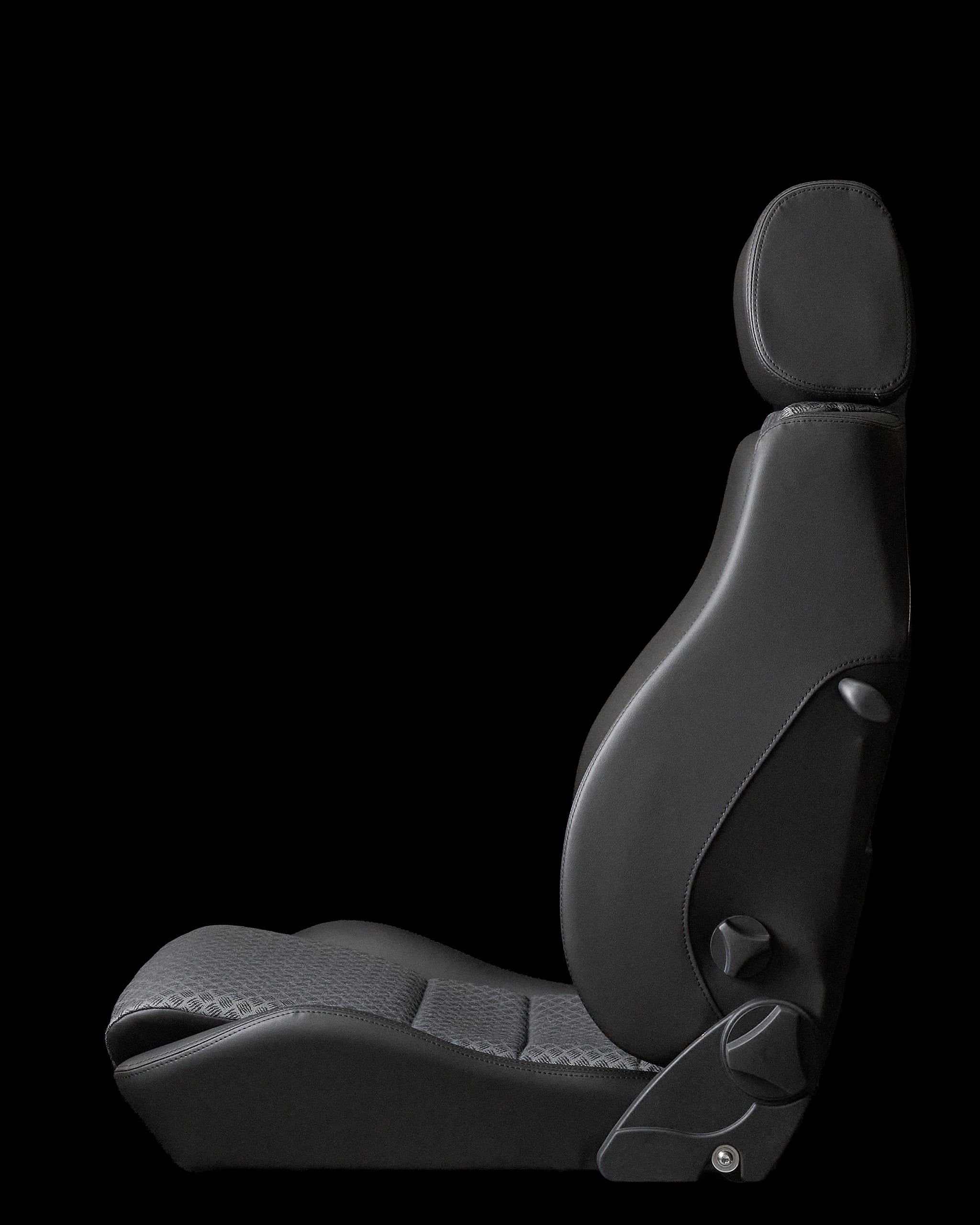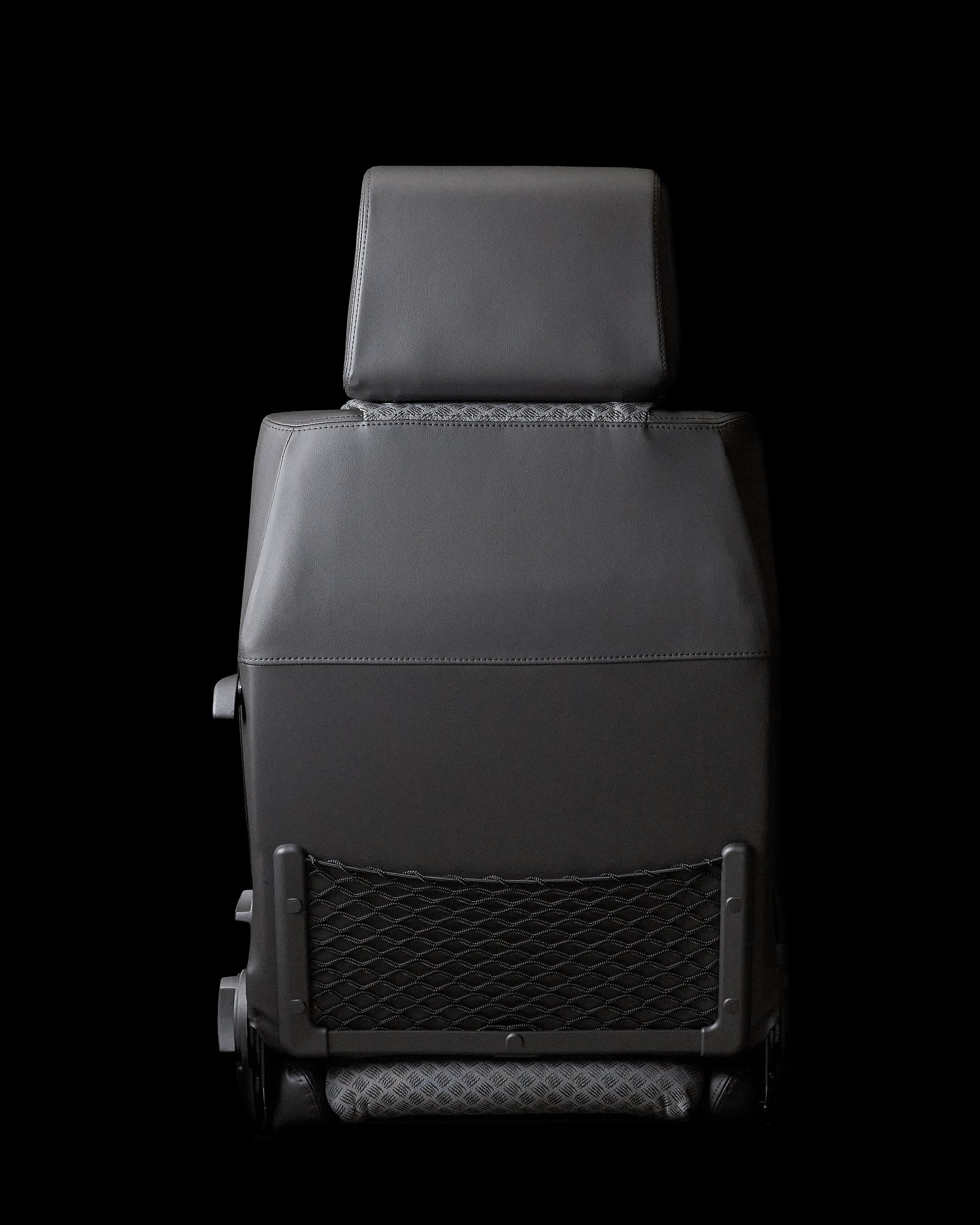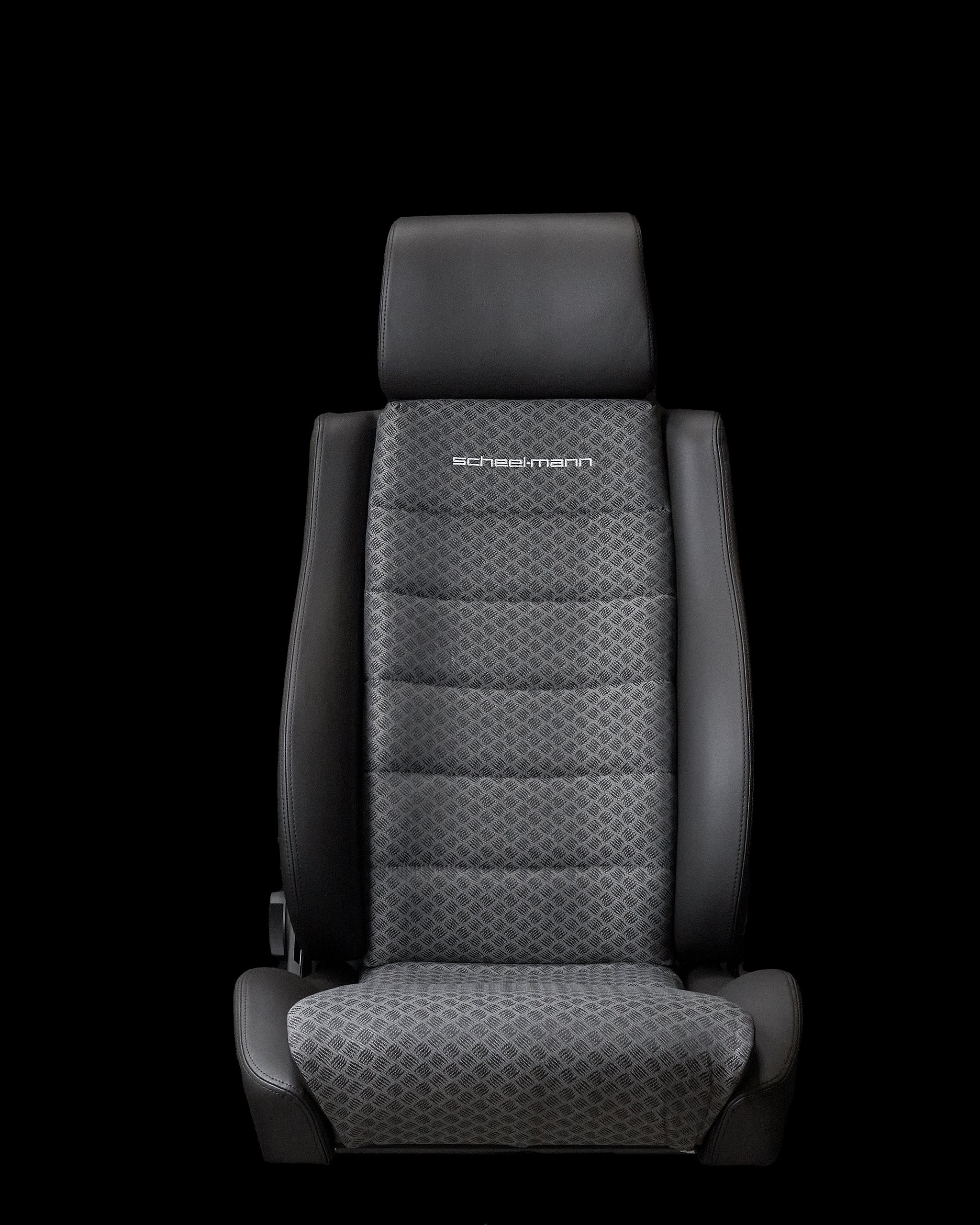 Traveler F - Land Rover Defender Edition
---
This is a standard item that we stock at our Portland warehouse prebuilt in the following configurations:
Installation Essentials
$320 for LRD Seat Brackets and Sliders.
Optional Armrests
$159 each - arm rest can be added to the inboard side of LRD seat at anytime, and are in stock.
Shipping
$100 Shipping per seat anywhere in the lower 48 of the USA.
SKU: TRLRL.LR02/S111.H.L.N
We want to ensure the best possible experience and that means getting the right seat for your body and your vehicle. Contact our customer service team to help you dial in your needs.

Phone: 503-395-4087
Email: info@scheel-mann.com
Designed to fit the compact cockpit of the Land Rover Defender the Traveler F LRD Edition makes an excellent upgrade to any Defender.
Like all variants of the Traveler, the LRD Edition backrest has large side bolsters to give you the support you need in the corners without being so big as to cause fatigue on bumpy roads. The 'F' model as specified for the LRD Edition utilize a seat base design with lower side bolsters, making getting in and out of tall vehicles much easier and allowing you to remain planted without feeling pinched.
The defining feature on the LRD Edition is the lift up seat cushion, providing access to the factory battery and tool box. Additionally the seat bracket design creates additional storage on top of the seat box for quick access to things like jumper cables, roadside emergency kits, or a strong box for valuables.
The backrest has a release mechanism that allows the seat back to hinge forward for better access behind the seat. LRD Edition seats are typically built with only one backrest release handle on the inboard side to accommodate tight clearance on the B pillar.
Each in stock seat has already been made (and is in our Portland warehouse) in the following configuration:
Integrated Heat in the back and seat cushion
4-way lumbar support
Map net pocket on back of seat
Hardpoints to accept optional arm rests. 
Vehicle Application
ROW Defenders without internal roll cages
NAS 110
NAS 90 Soft Top
(See acronym key here)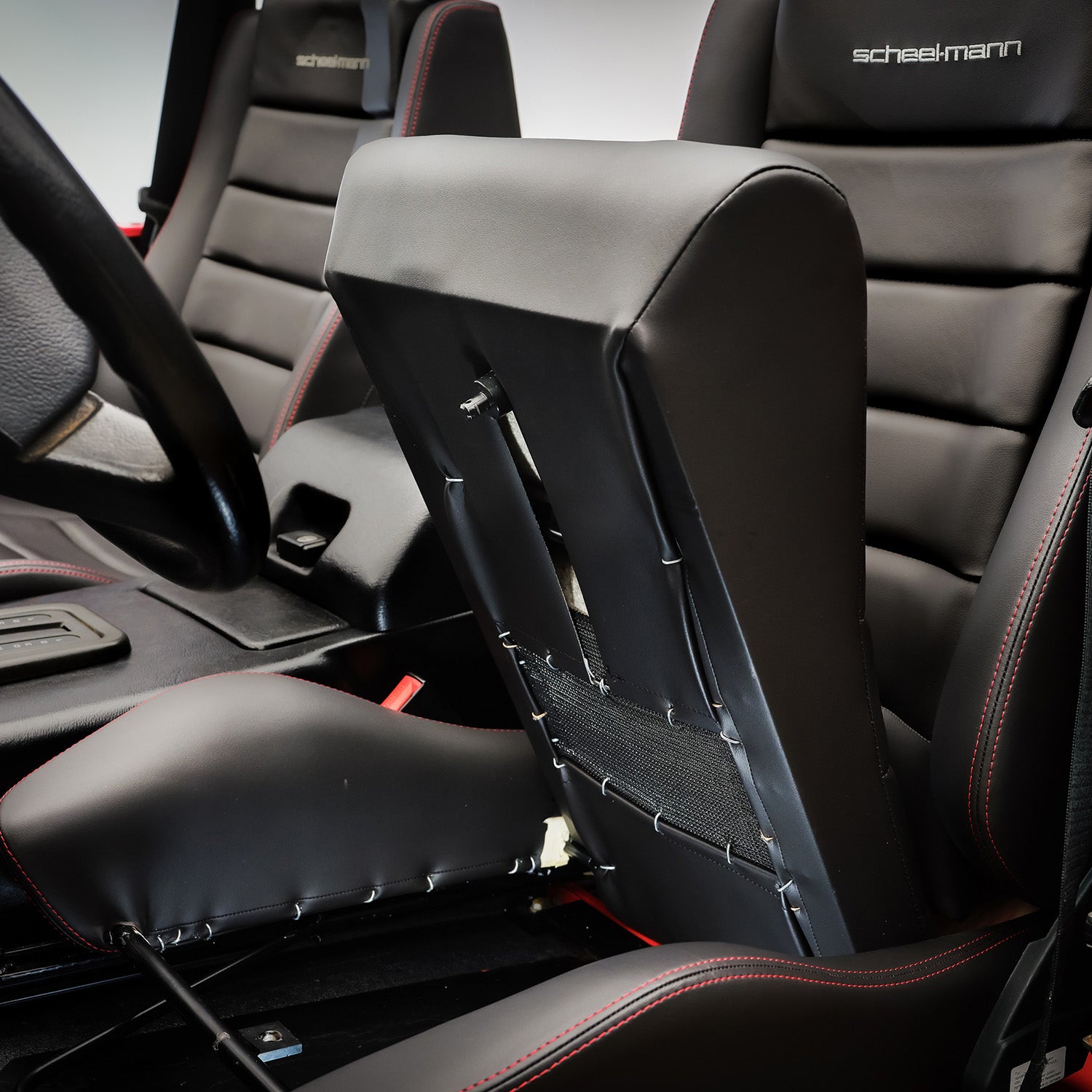 Lift-up Seat
For quick access to electronics and storage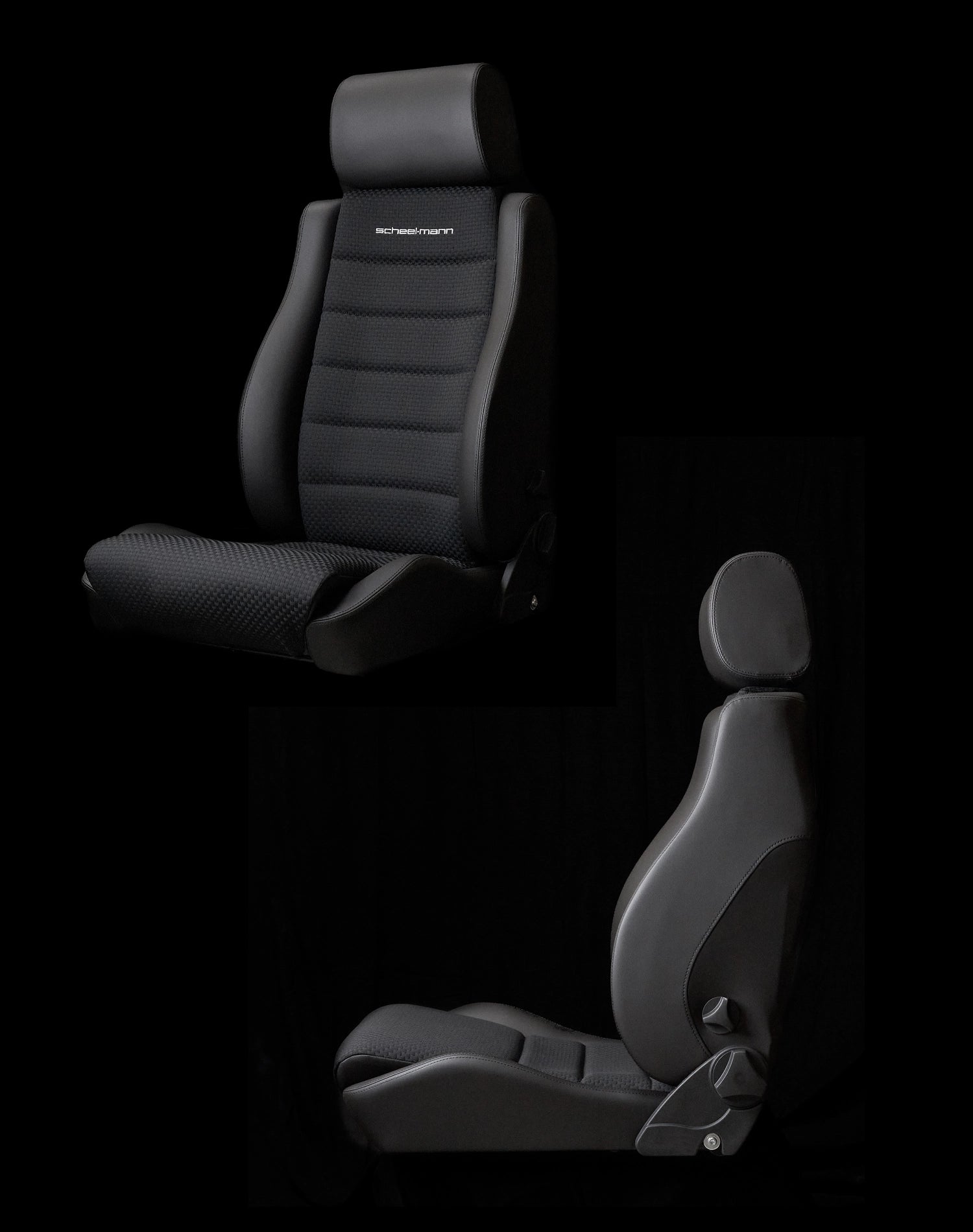 Integrated Heating
Seat heaters are built into the back and seat cushion. Comes with wiring harness and switch.
4 way Adjustible Lumbar
Integrated lumbar support that you fine tune to the needs of your unique back. The support can be moved both up and down, as well as in and out.