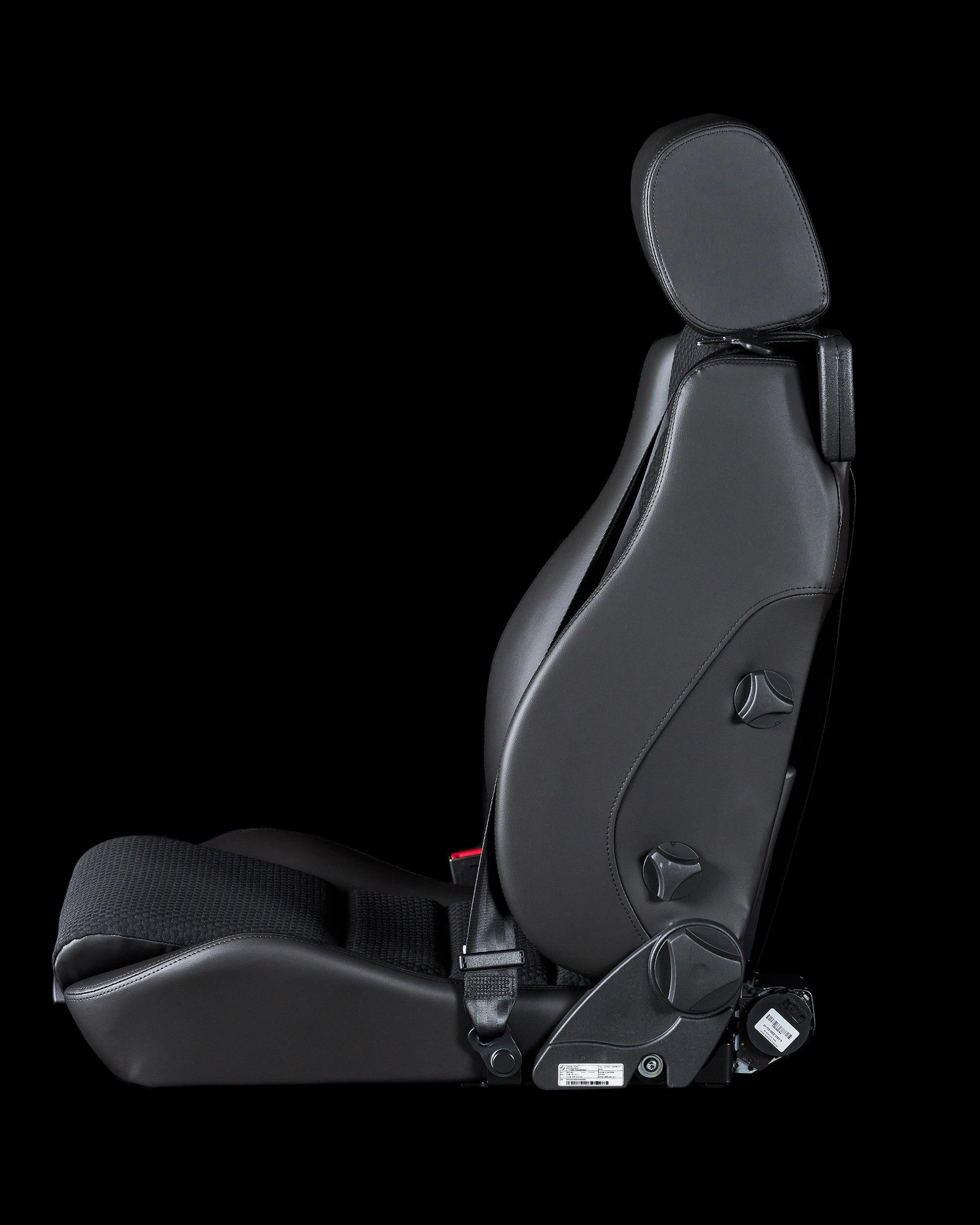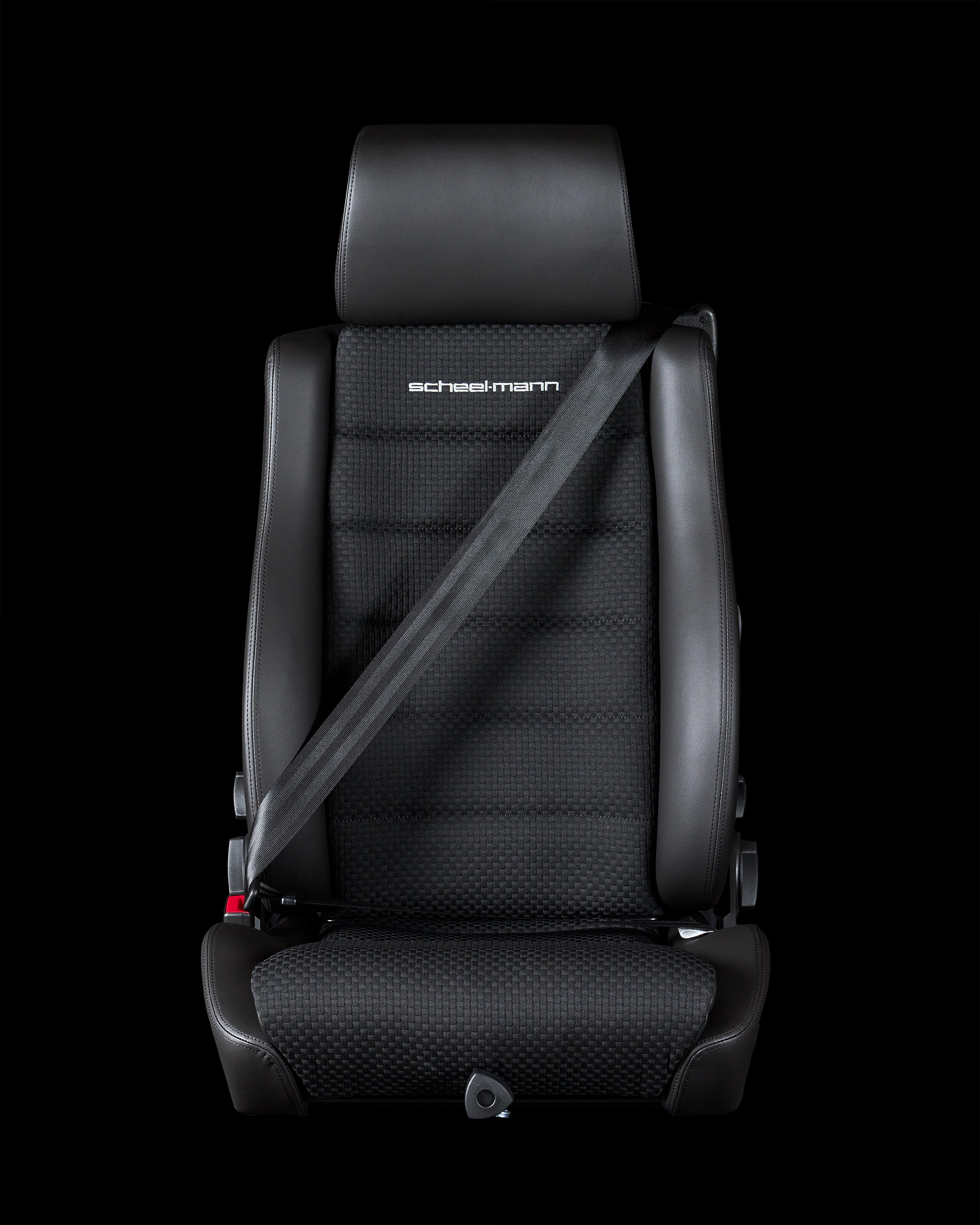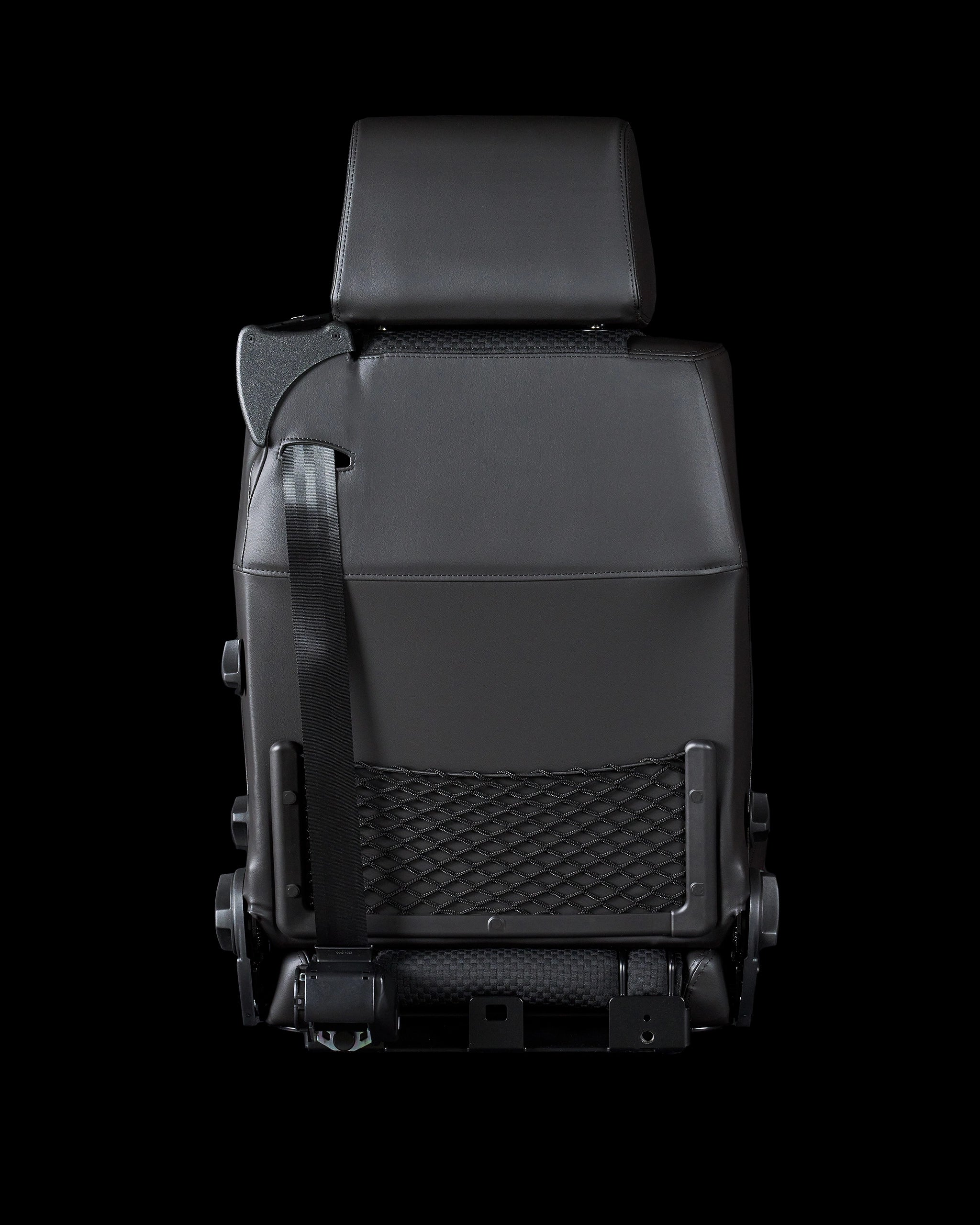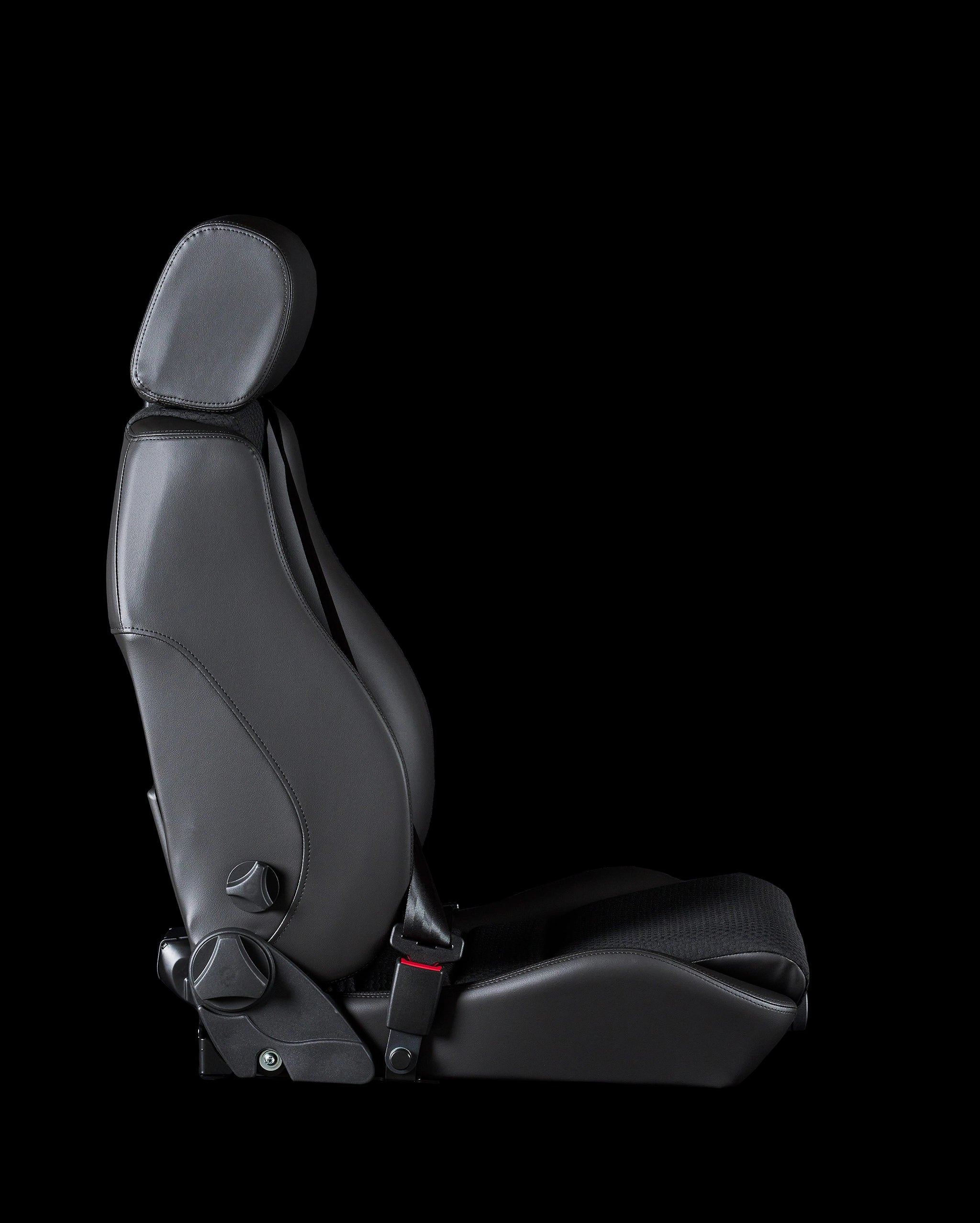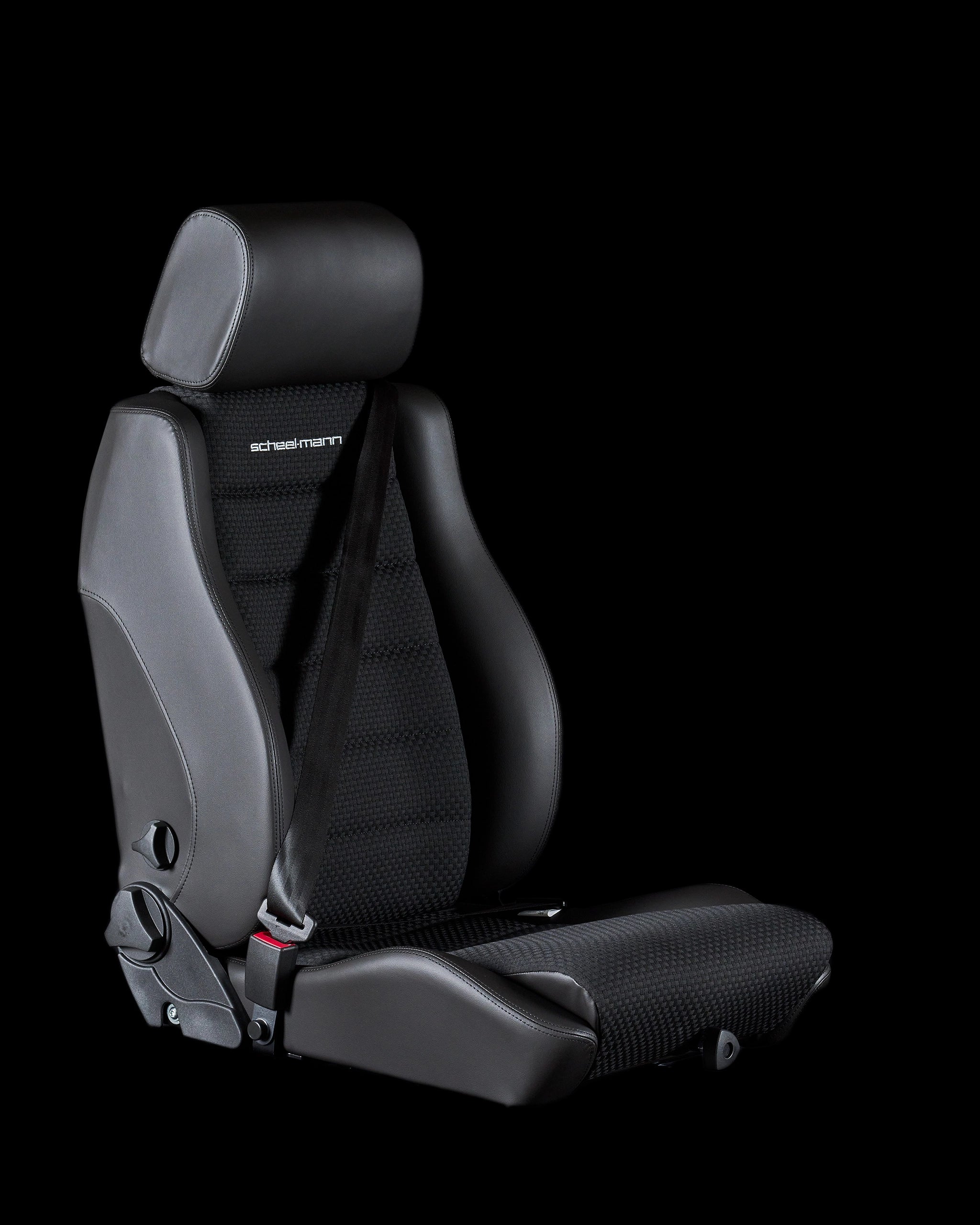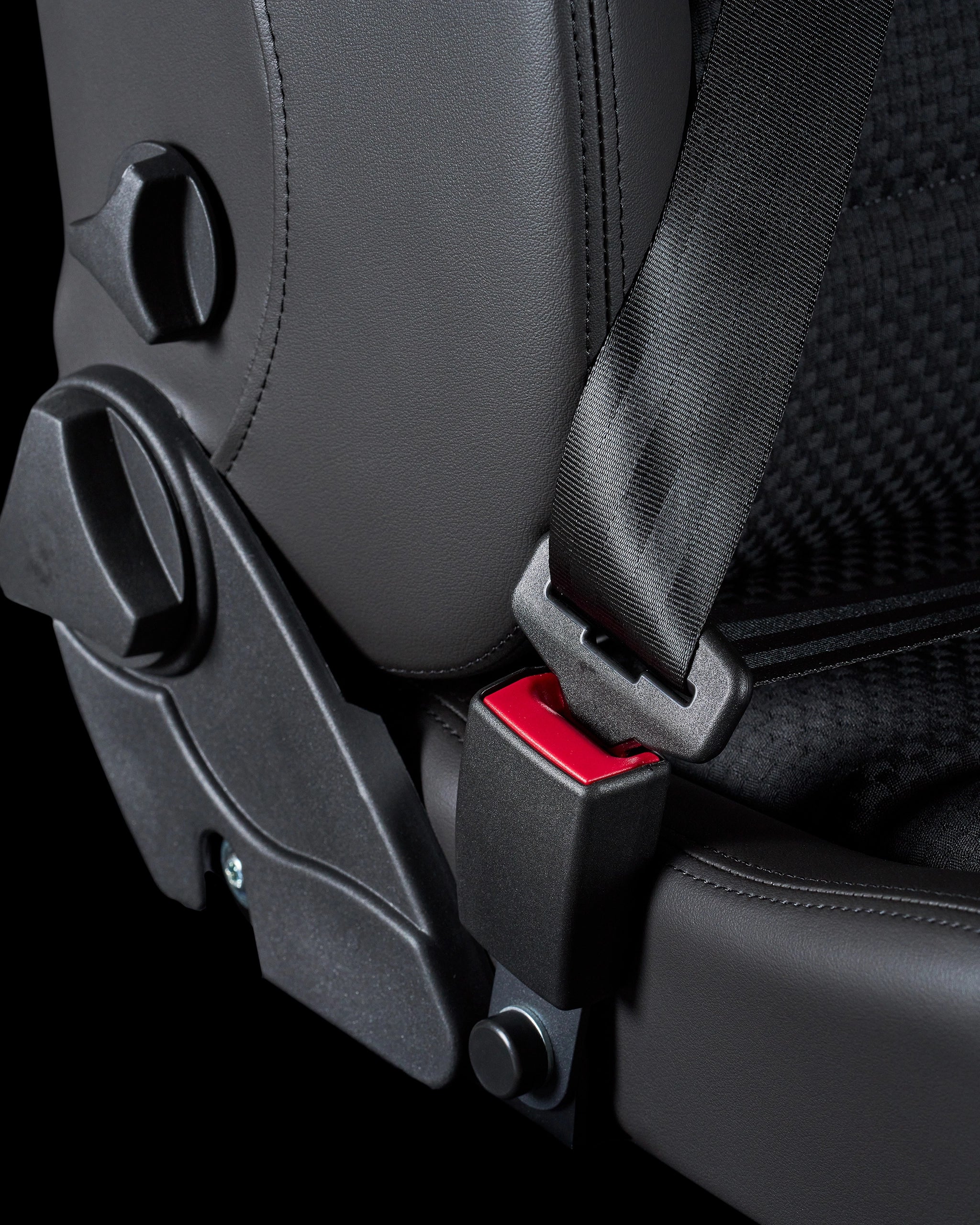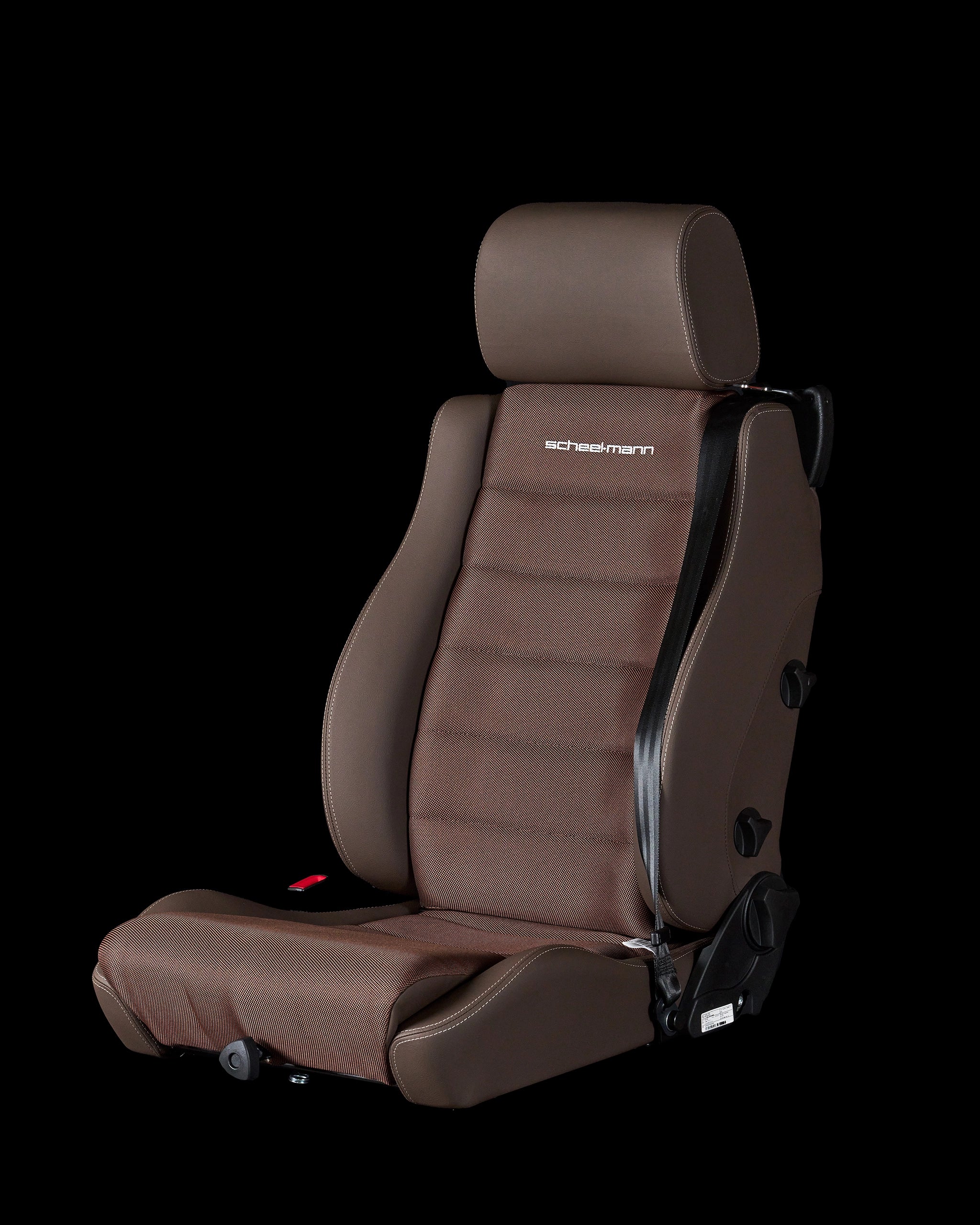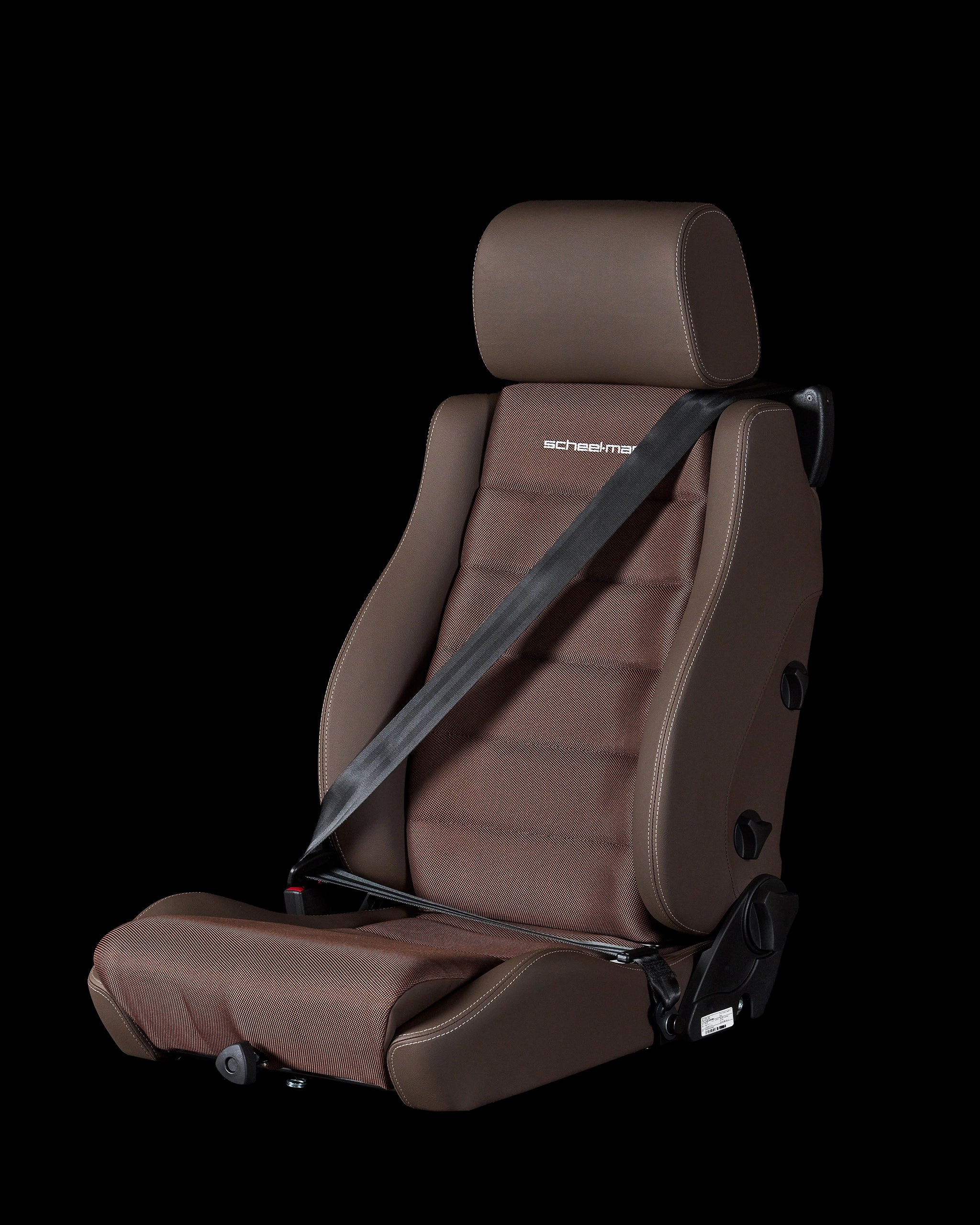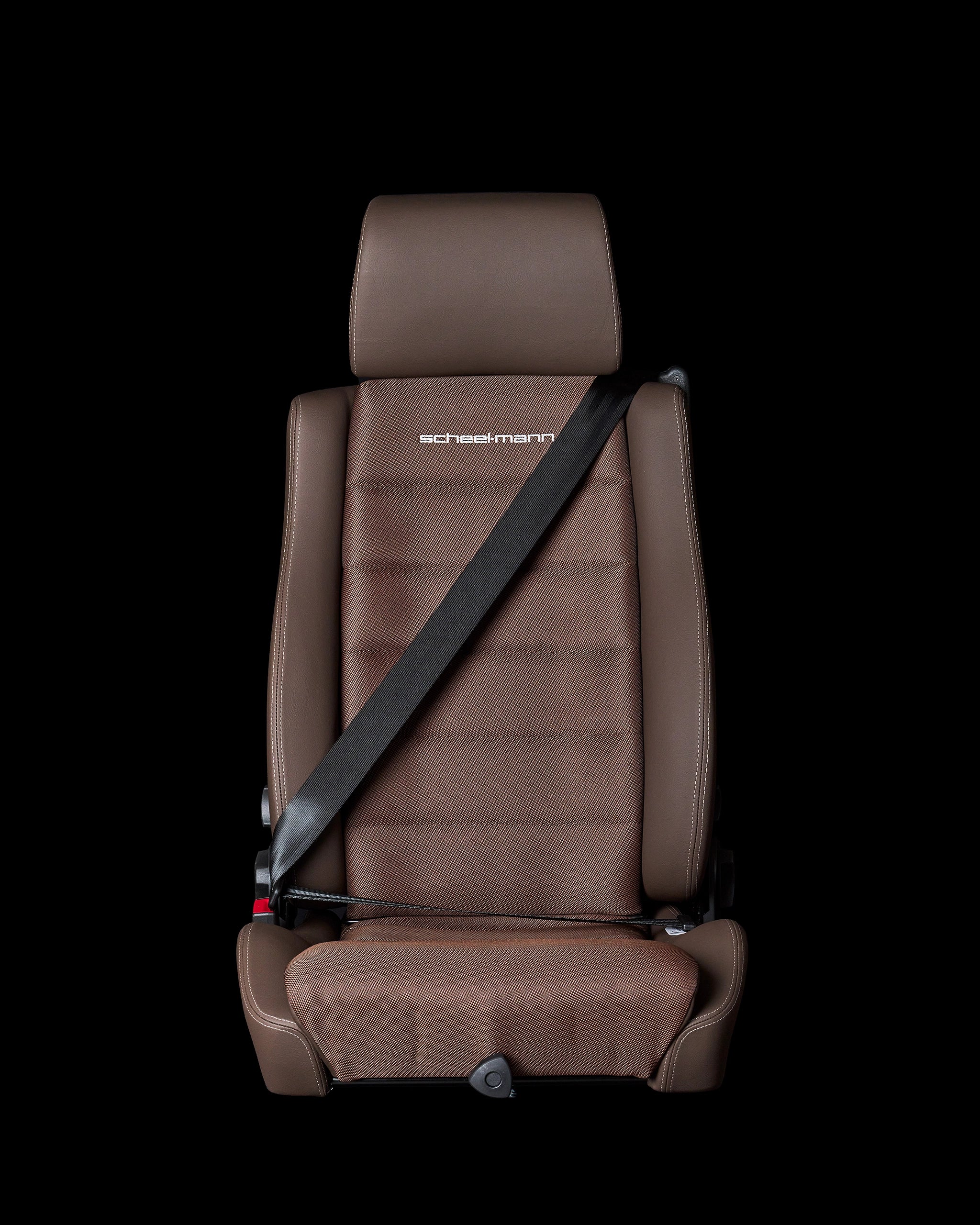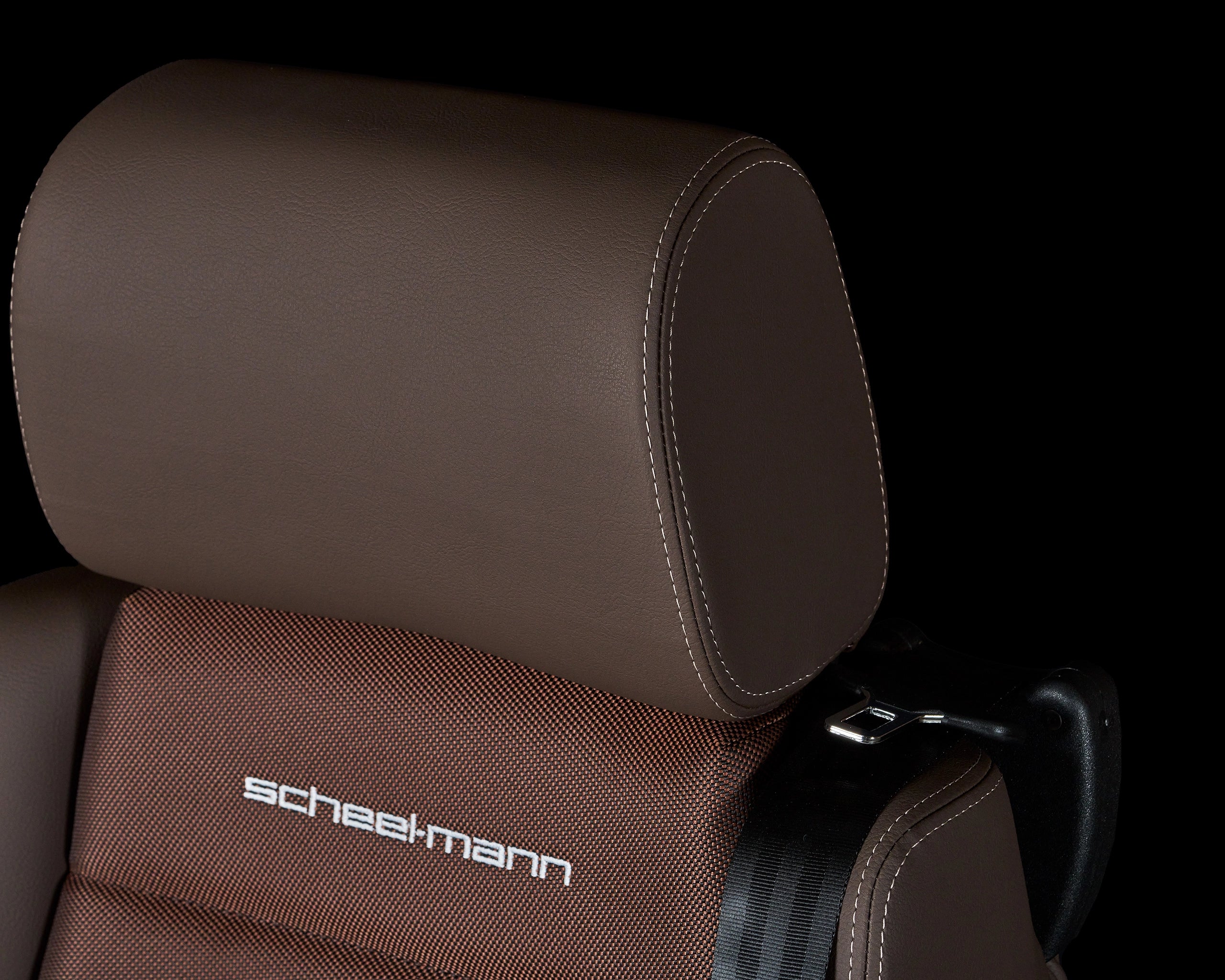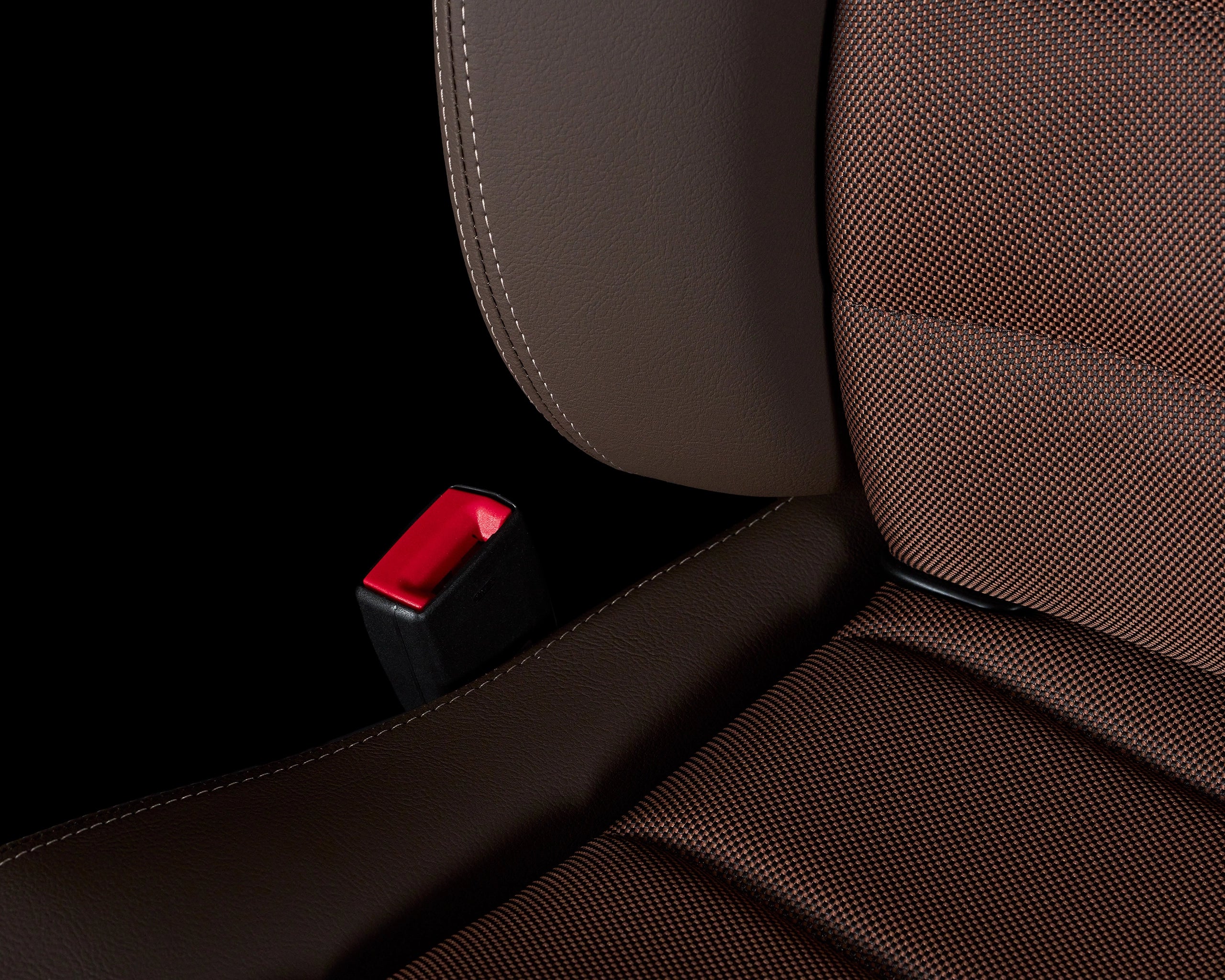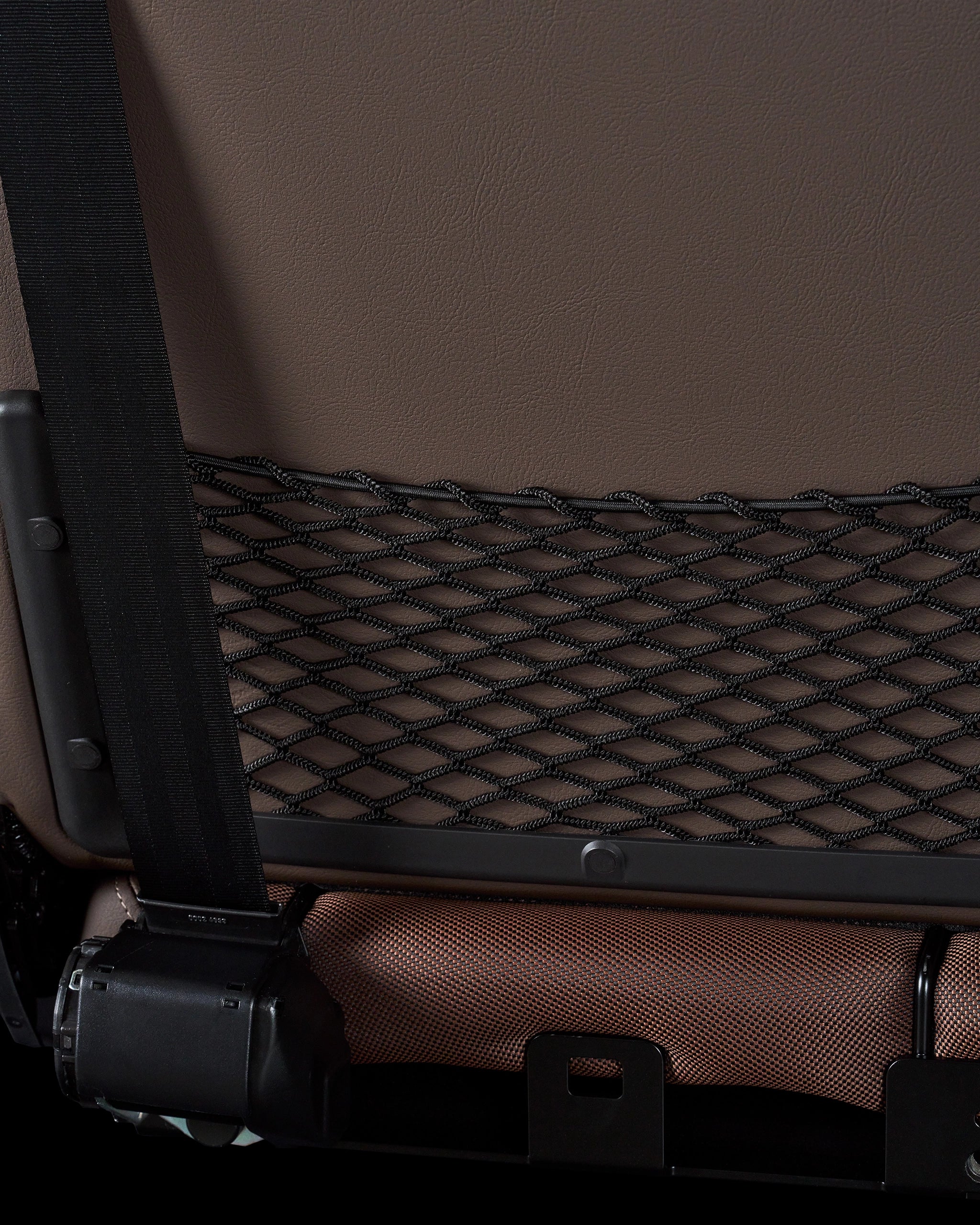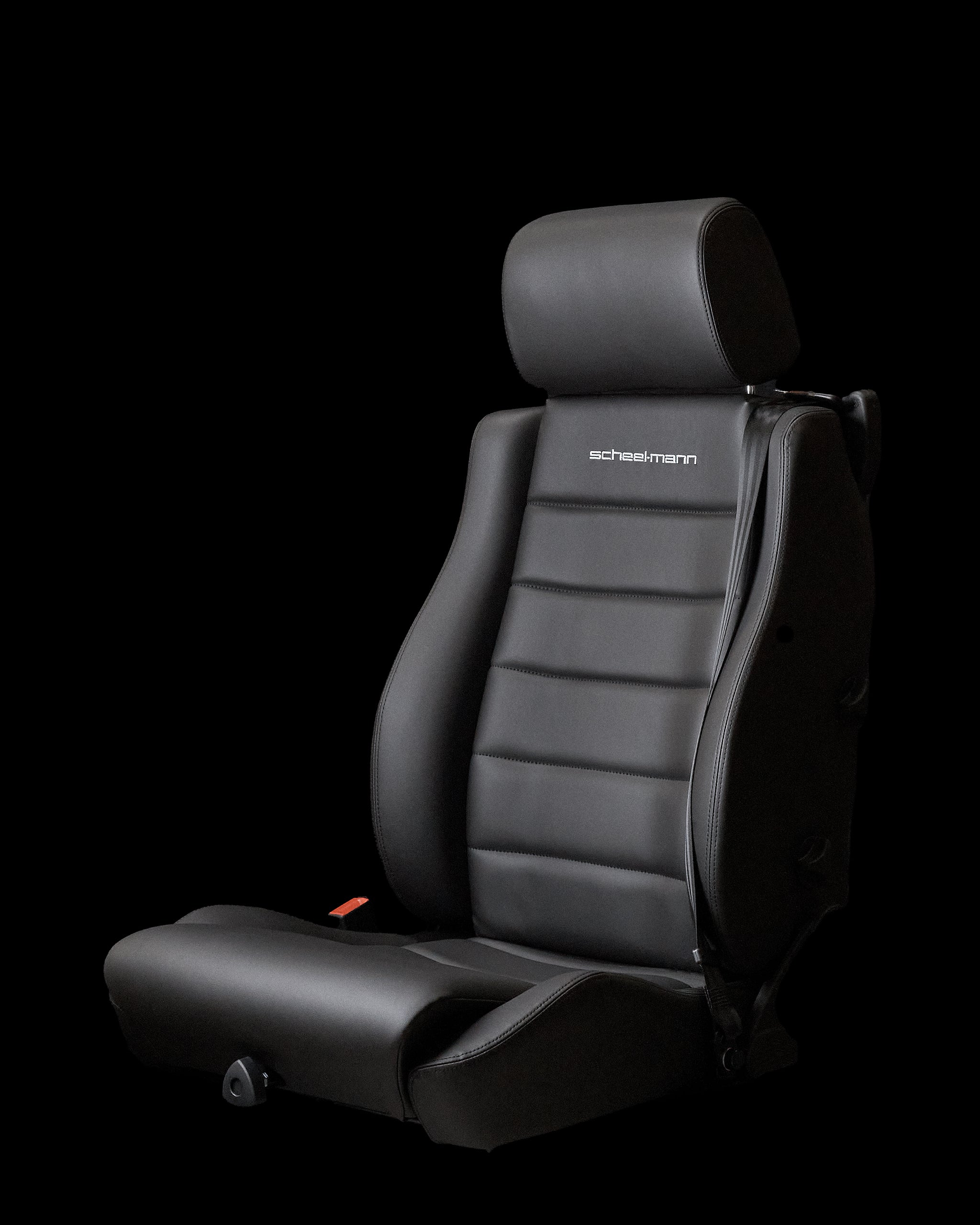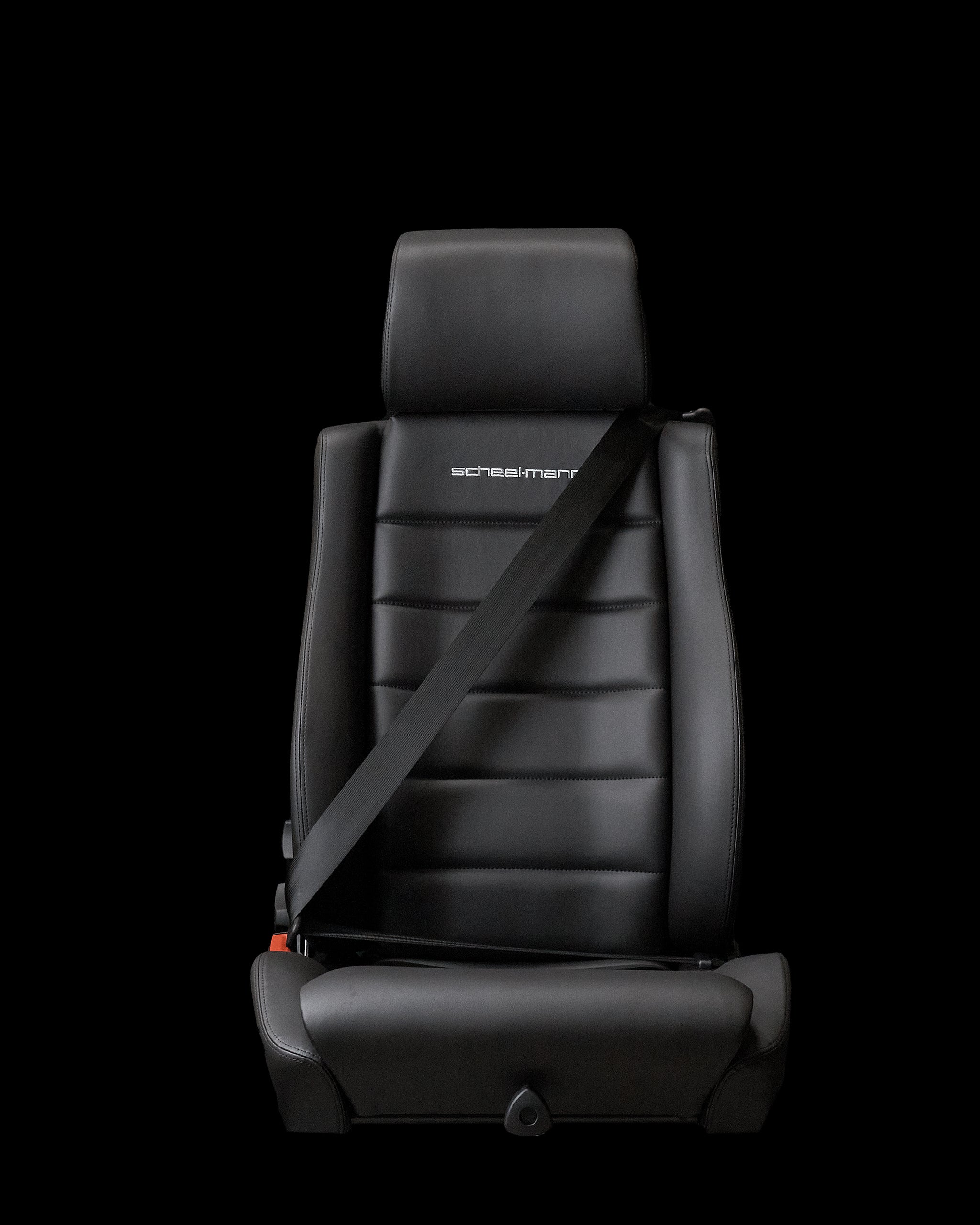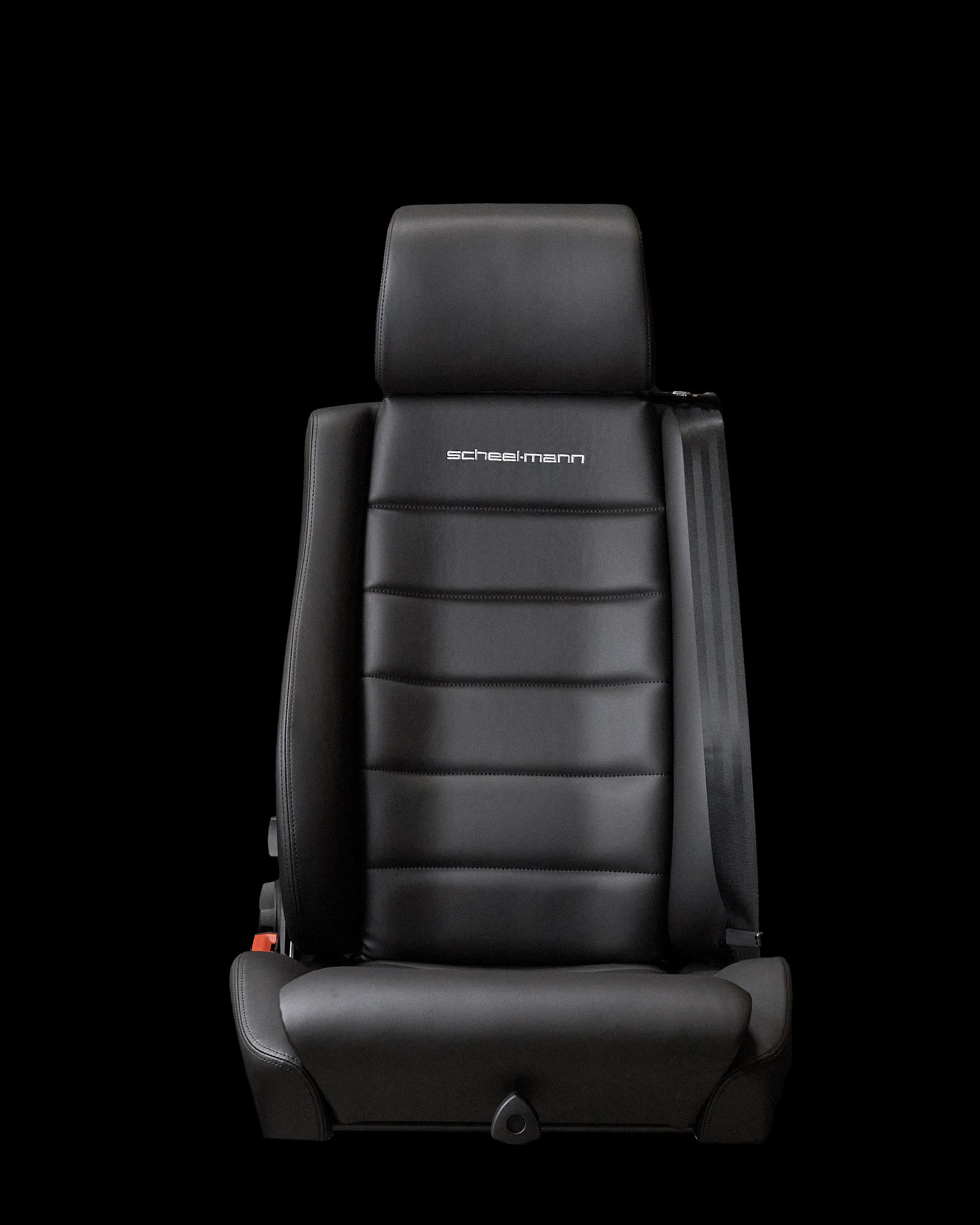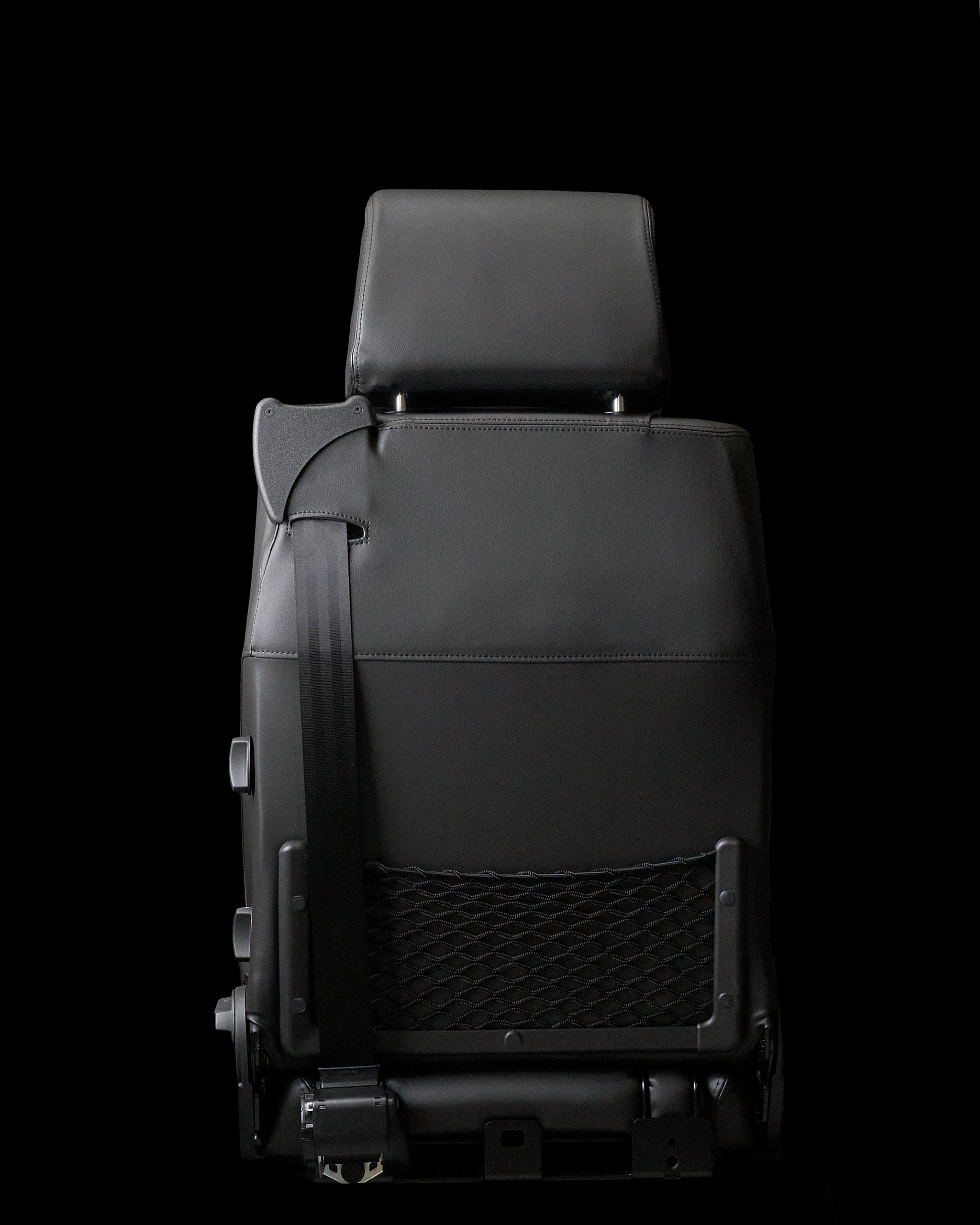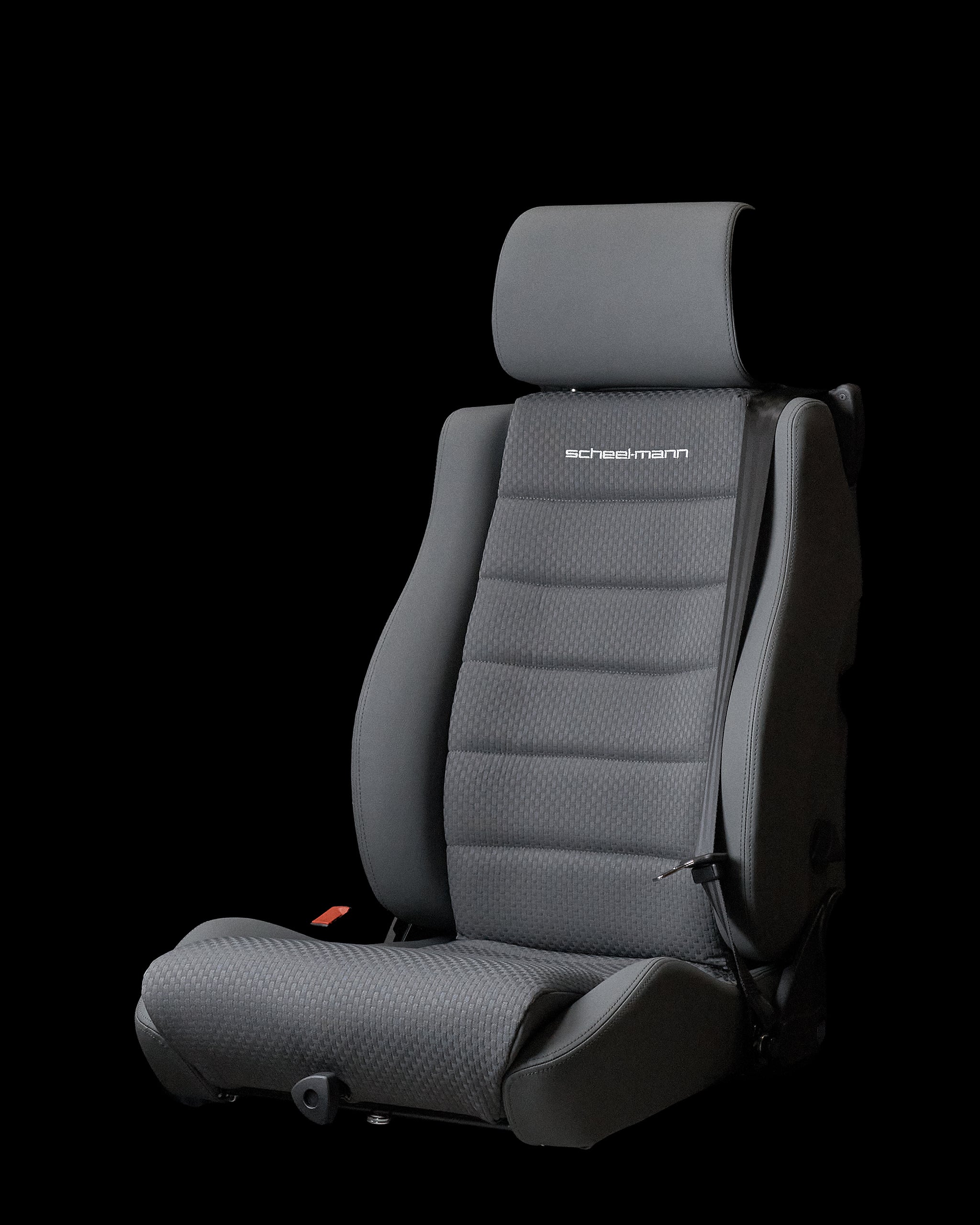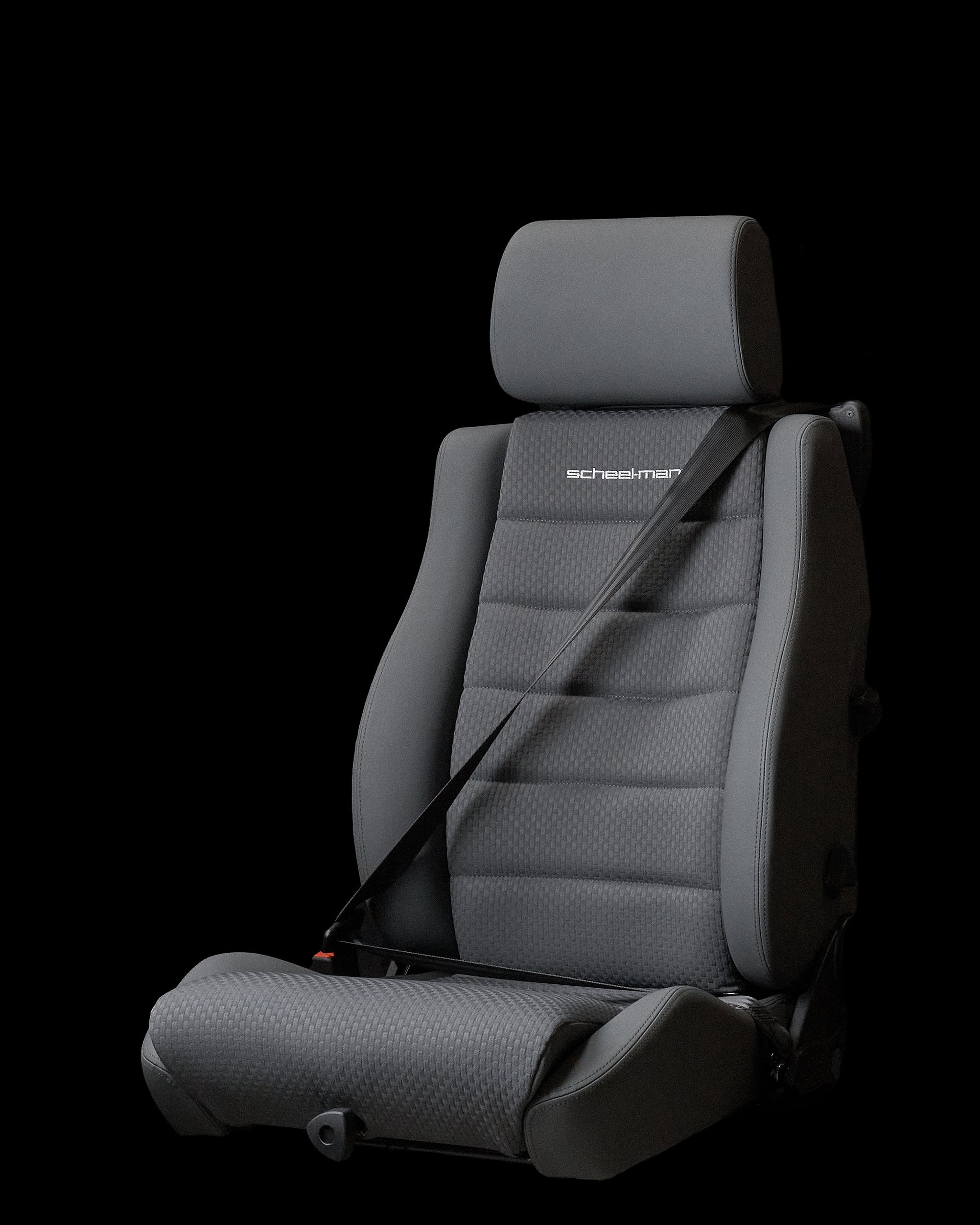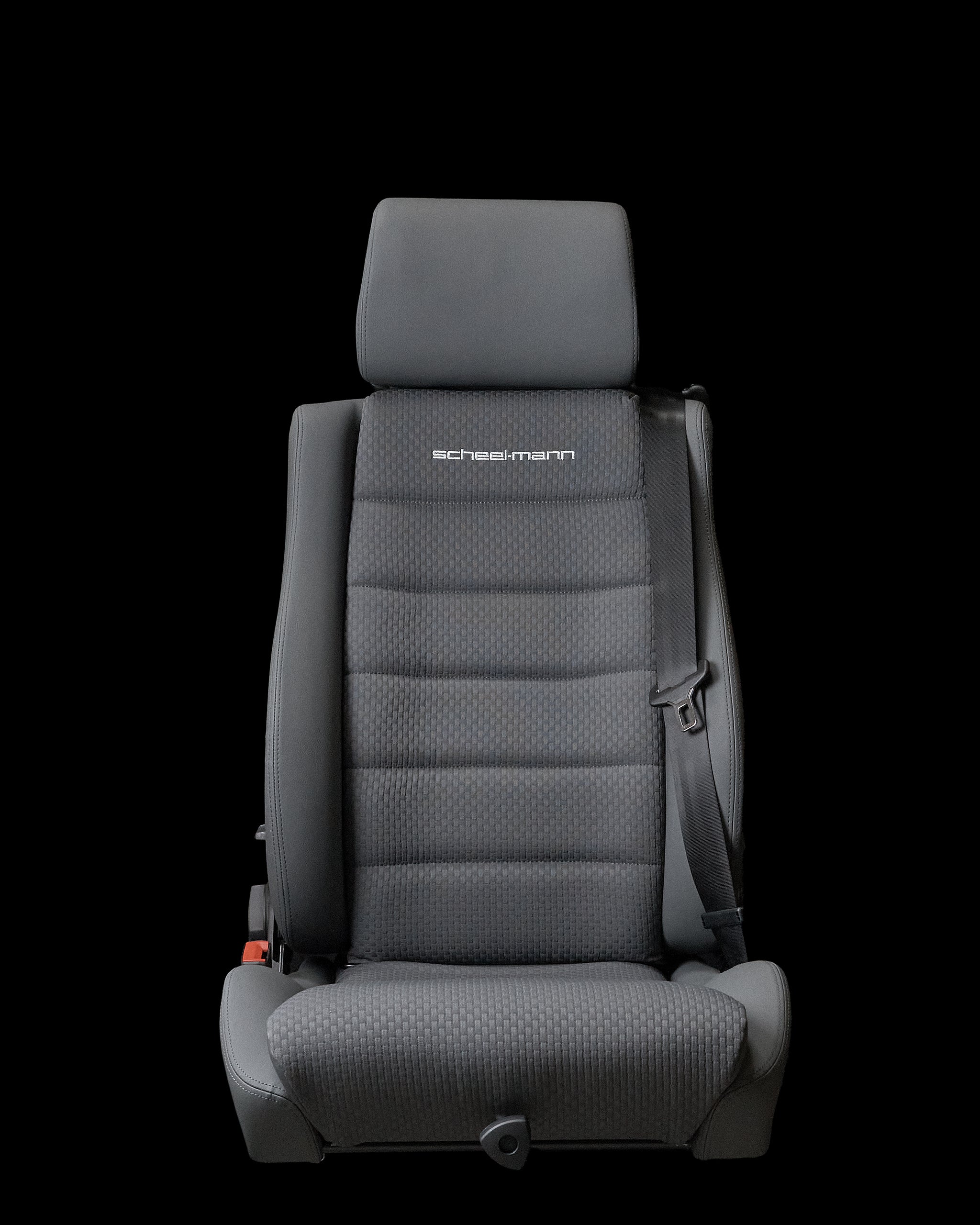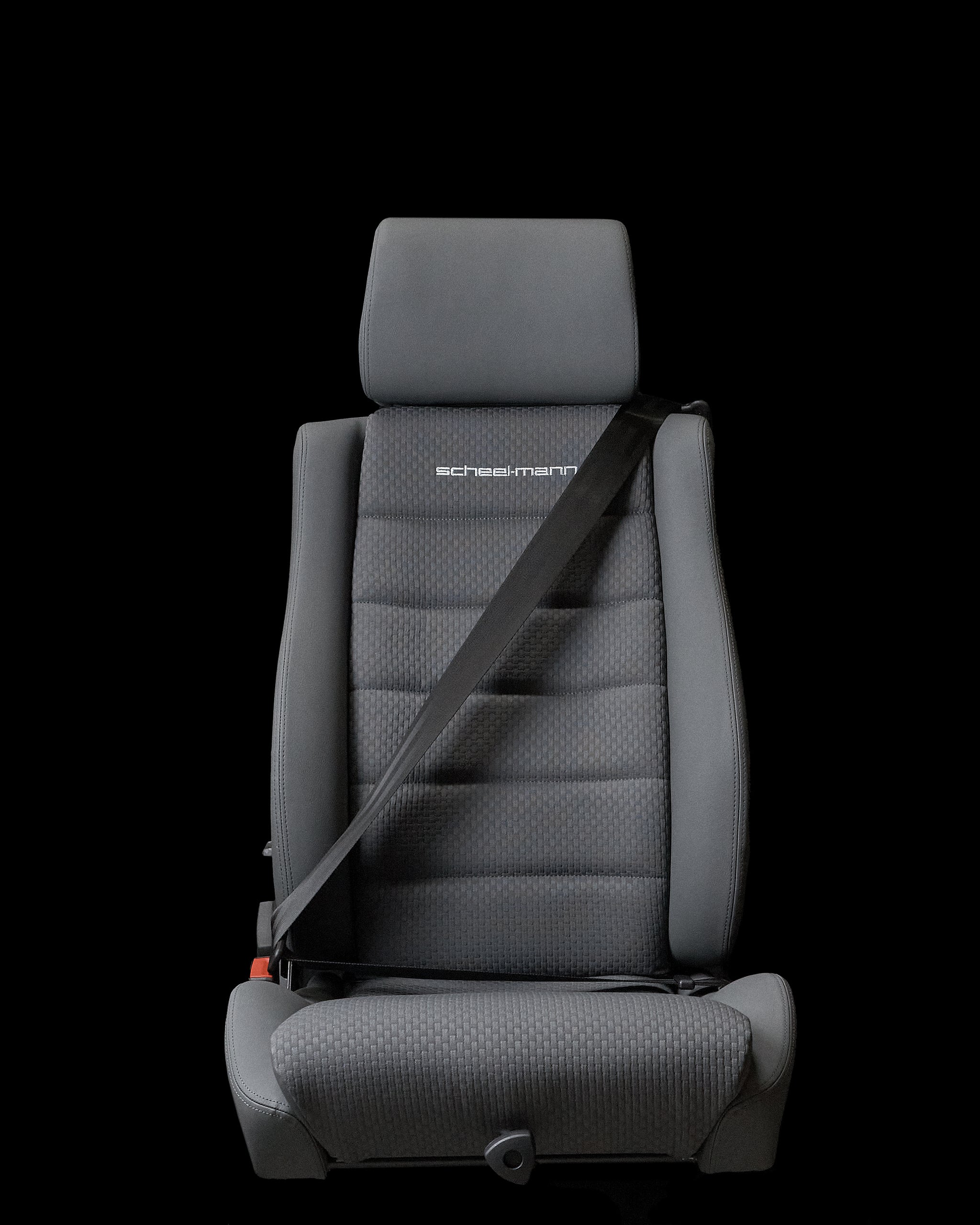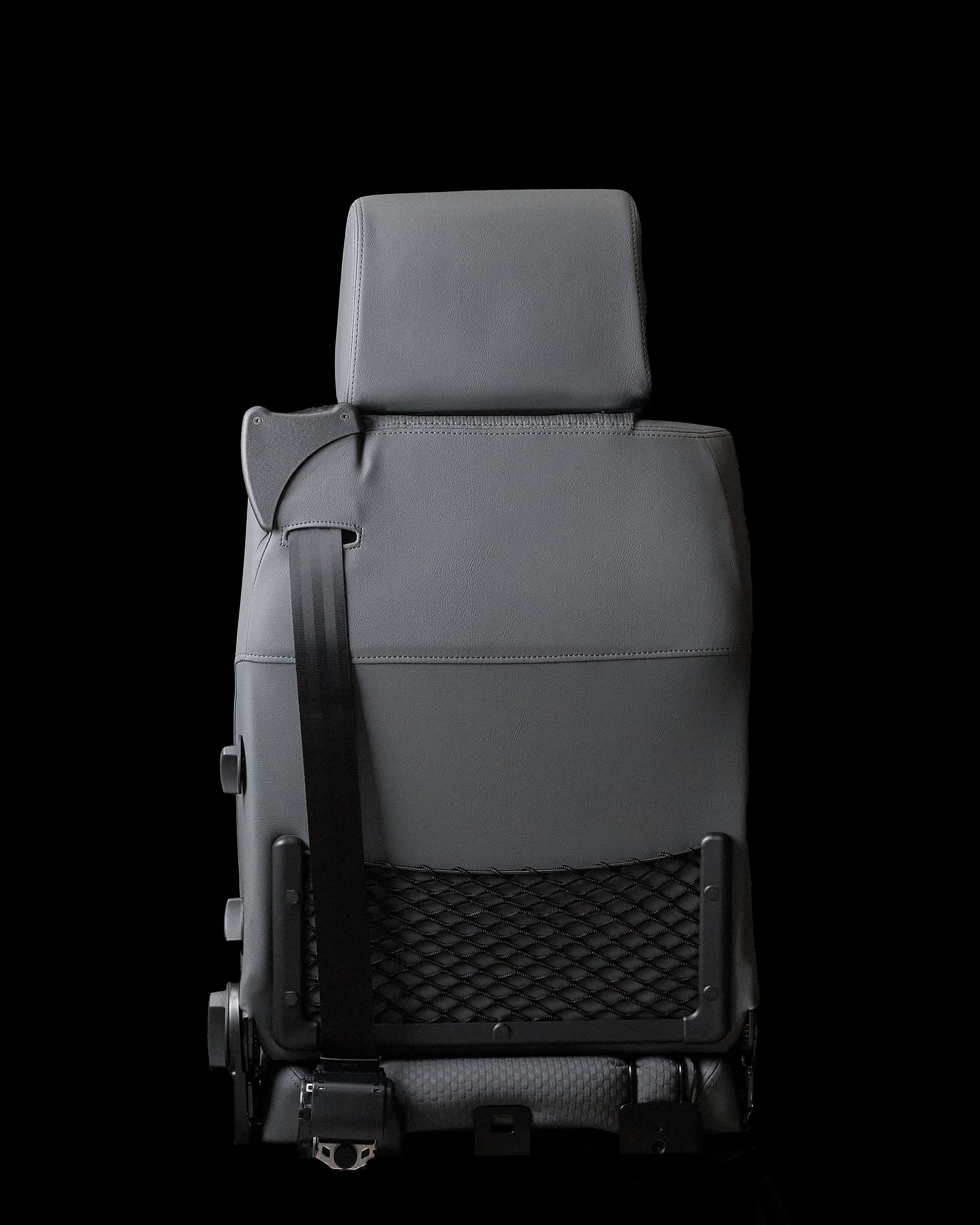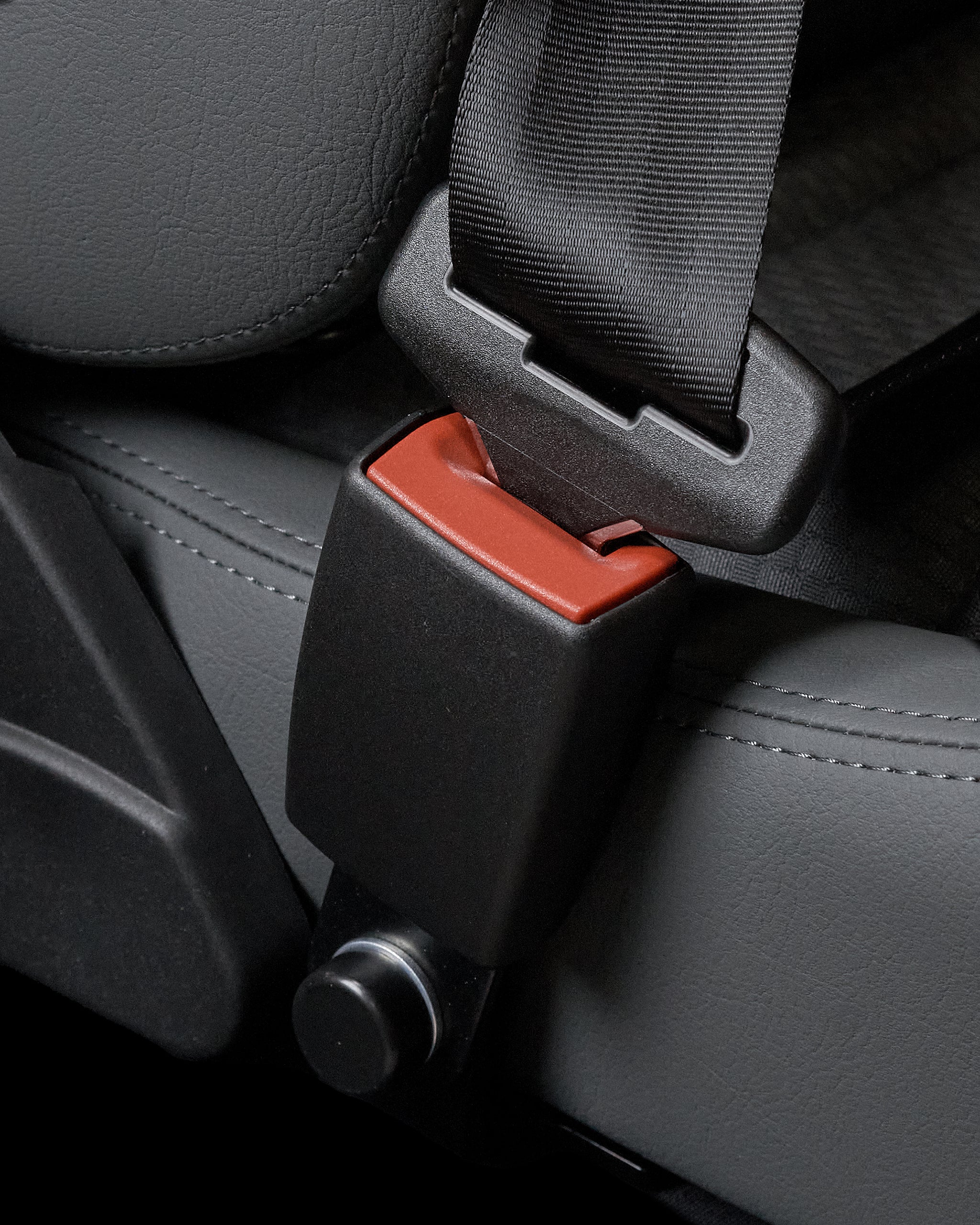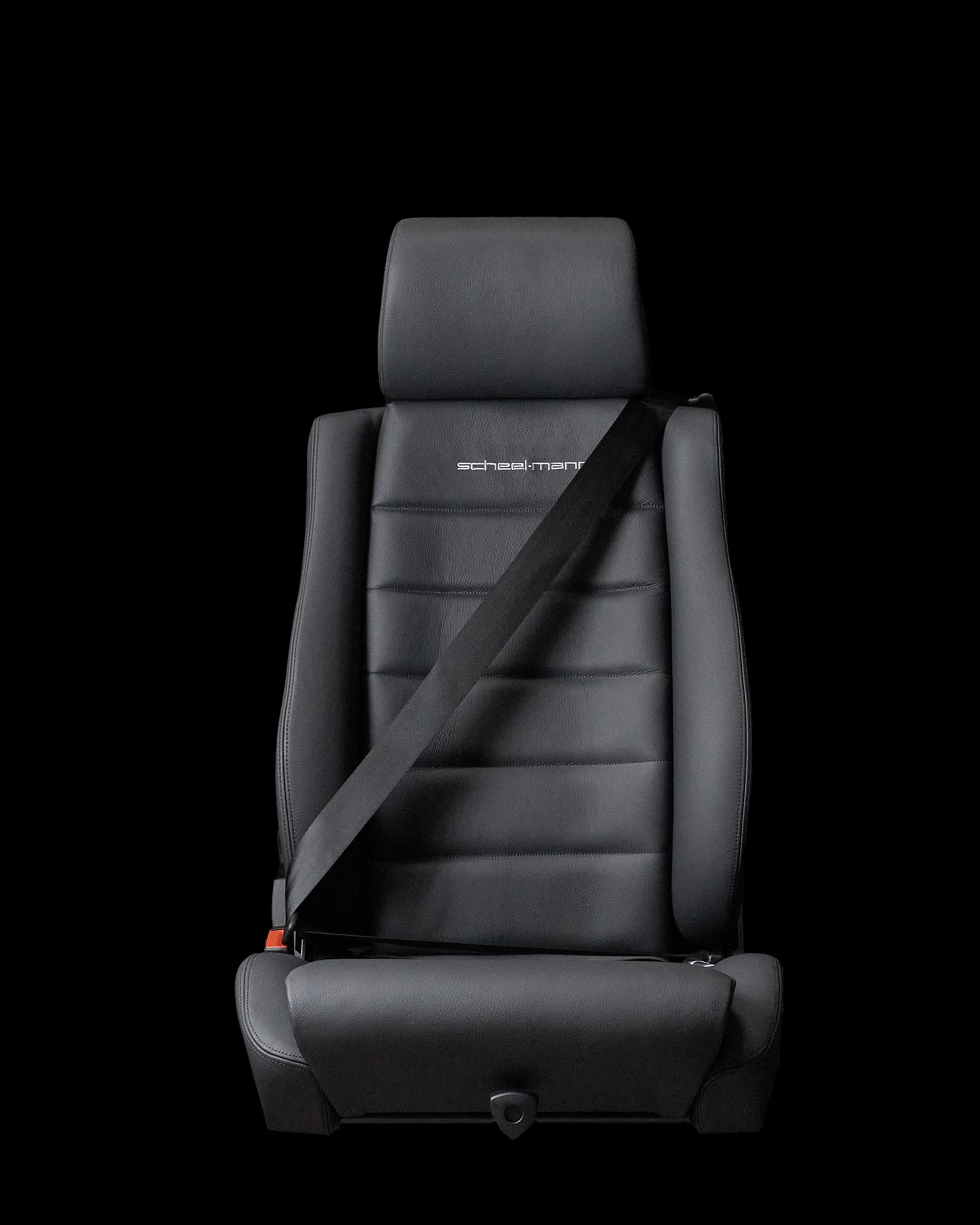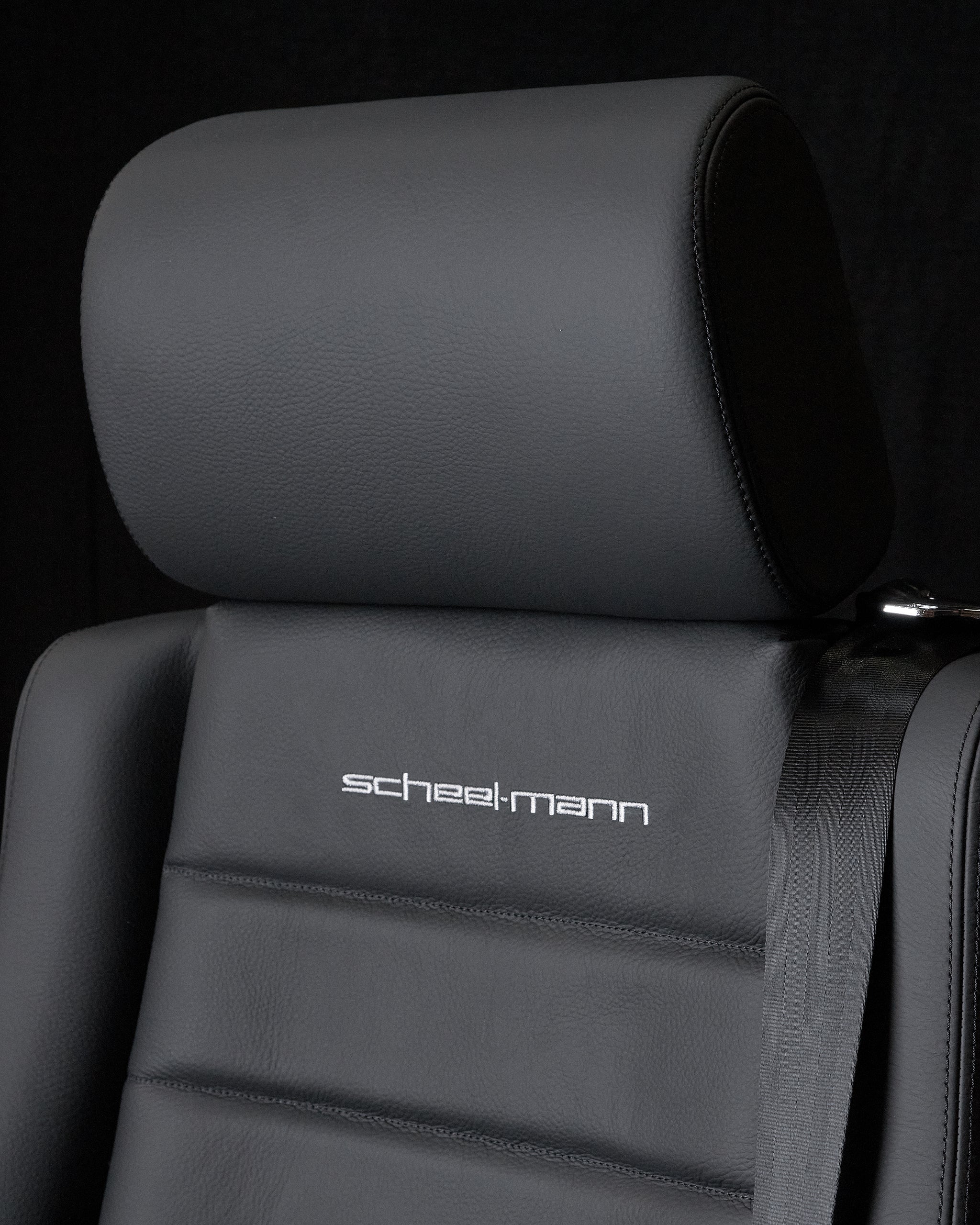 Vario F with Integrated Seatbelt
---
This is a standard item that we stock at our Portland warehouse prebuilt in the following configurations:
ISOFIX attachment points for child safety seats
Map net pocket on back of seat
Hardpoints to accept optional armrests
Installation Essentials
For fully-tested rear seating solutions, we recommend Smartfloor's mounting system.
For custom van applications, contact us or your up-fitter for details.
For cars and trucks contact us to discuss your specific need.
Optional Armrests
$159 each in leatherette and $199 each in leather. An armrest can be added to either side of any seat, at any time, and are in stock.
Shipping
$150 Shipping per seat anywhere in the lower 48 of the USA.
SKU: VFSBL.LR02/S111.N
We want to ensure the best possible experience and that means getting the right seat for your body and your vehicle. Contact our customer service team to help you dial in your needs.

Phone: 503-395-4087
Email: info@scheel-mann.com
The Vario model seats share the same backrest shape as the Traveler, what sets it apart is its adjustability so that you can get the perfect ergonomic fit.
The entire lower cushion is infinitely adjustable in and out so that drivers with the shortest thighs or the longest will both be able to find a perfect adjustment.
The upper bolsters that support the sides of your torso are also adjustable in and out so that you can find the perfect fit.
Each Vario is equipped with our unique 4-way lumbar support. You can adjust both the intensity of the support but also fine-tune the height of where you prefer the support on your back.
Seatback reclines to a full 180 degrees. While the seat does recline fully, due to the shape of the lumbar, the seat is not "flat", so it does not make a good bed.
Adjustible Thigh Support
Infinitely adjustilbe thigh support, just turn the knob to dial in the perfect length
Adjustible Side Bolsters
The upper bolsters adjust in and out to get the perfect fit.
4 way Adjustible Lumbar
Integrated lumbar support that you fine tune to the needs of your unique back. The support can be moved both up and down, as well as in and out.
Integrated Seatbelt
Engineered backrest designed specifically for the added load for the integrated restraint.